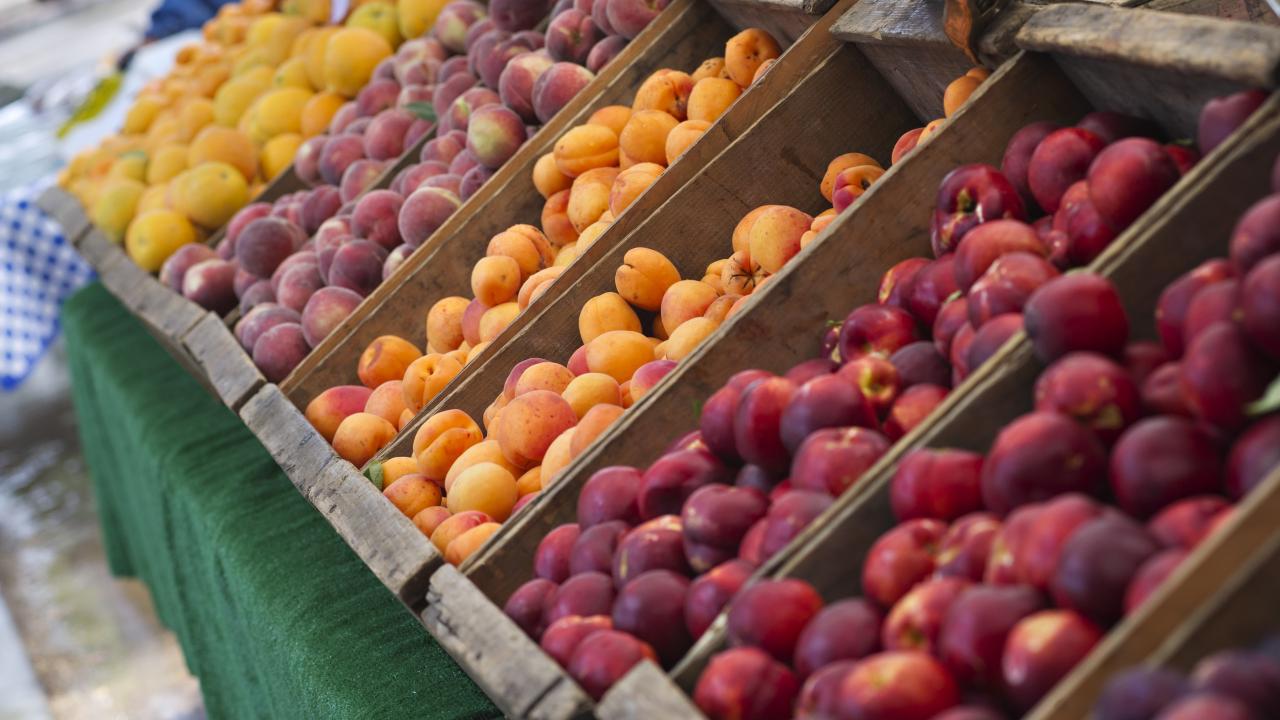 Location
Student Community Center
The UC Davis Farmer's Market aims to boost the health of our community by making nourishing and locally grown fruits and vegetables available on campus. Visit to get fresh produce and flowers, talk to local growers and support local agriculture. You'll also find various campus resources and programs with fun tabling activities! 
Dates: Every Wednesday, Oct. 4 through Nov. 15
Time: 10:00am - 1:30pm
Location: Student Community Center South Promenade
EBT, cash, debit, credit and Aggie Cash accepted. Market vouchers of $2 each are available to use as staff or student incentives! Order yours through the UC Davis Farmers Market website. 
To learn more about the UC Davis Farmer's Market, please visit the market webpage.
Event Category