Pools and Spas Listing
UC Davis has 5 pool locations on its property of which include 8 pools and 3 spas. The Environmental Health Specialist working in the recreational health program will conduct routine inspections for all public pools and spas on campus to ensure that the facilities meet health and safety standards.  
Click to view the self-inspection checklist that can be viewed as a guidance document for routine inspections.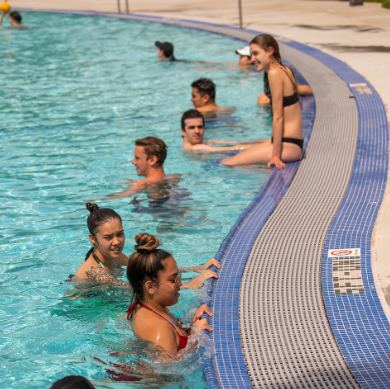 Recreation Pool
Recently renovated facility with seasonal recreation pool, year-round competition pool, volleyball court, locker rooms, gender-inclusive restrooms, and Wi-Fi coverage.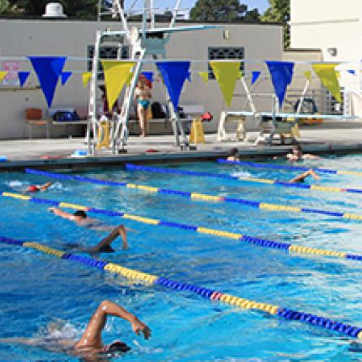 Hickey Pool
Part of the Hickey Gym facility. Seven 25-yard lanes, heated all year-round for lap swimming, locker room access and other facilities.
Schaal Aquatic Center
Facility for competitive swimming, diving, and aquatic sports. Versatile 65-meter by 25-yard pool with 7-14 foot depths, locker rooms, team rooms, training facilities, office space and 500-seat spectator capacity.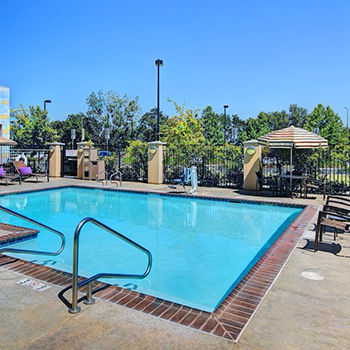 Hyatt Place UC Davis
Year-round, outdoor pool at the Hyatt Place UC Davis hotel facility.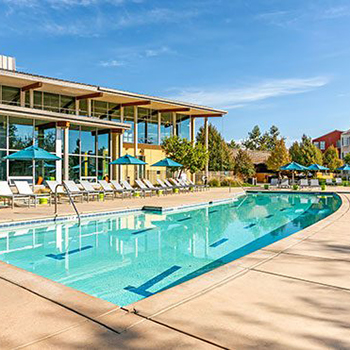 West Village
Two resort-style pools, a heated lap pool, and a spa.
For more information regarding inspection reports, please contact the facility manager or email rehs@ucdavis.edu for a copy of the facilities' most recent health inspection report.