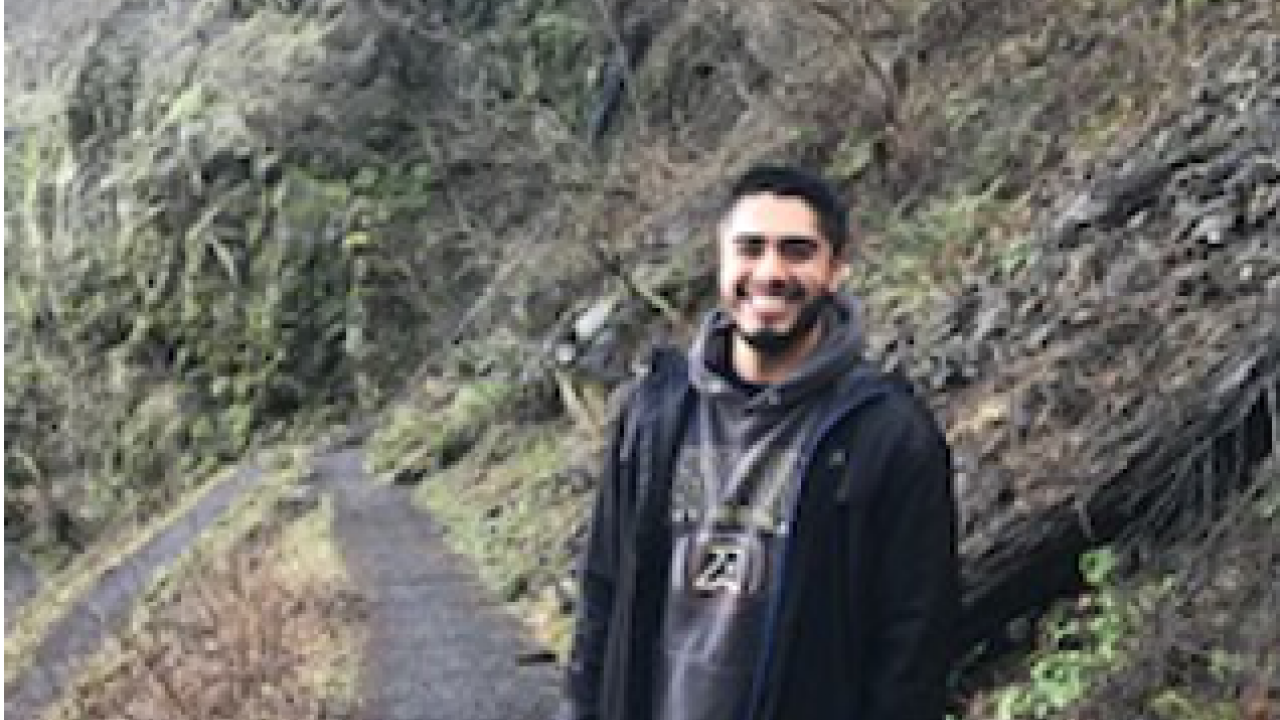 Wellness Ambassador of the Month
Miguel Galvan, UC CalFresh Nutrition Education Program
How long have you worked at UC Davis?
I started working for UC Davis in 2015 as an Undergraduate with the Continuing and Professional Educations department. I transitioned to my current role with CalFresh Healthy Living, UC State Office in 2019.
What does wellness mean to you?
Wellness means being mentally and physically healthy. It means having the self-awareness and knowledge to partake in activities that will positively impact one's health whenever possible.
Why did you become a wellness ambassador?
I helped organize a few wellness initiatives and challenges for my department and I was instantly hooked by how much fun I had helping organize and participate! I became a wellness ambassador right away and saw this as an opportunity to help my team improve their overall health and fight the risks associated from working on a computer all day.
How long have you been a wellness ambassador?
I have been a wellness ambassador for 6 months.
What has been rewarding or positive about your experience thus far?
Being a wellness ambassador has been a very rewarding and fun experience. My favorite experience was organizing a walking challenge among the team to see what team had the most cumulative steps in one month. I especially enjoyed creating fun team names such as: 'Team Baby Got Track', 'Team Red Hot Chili Steppers', and 'Team Holy Walkamolies'. Miguel (top row left) and the State Office team pose for a funny picture.
What are some of the challenges you face as a wellness ambassador?
The biggest challenge I face as a wellness ambassador is finding a location to host health and wellness initiatives. My department is located off campus and is not close enough to the campus fields to schedule fun activities for staff during lunch to promote physical activity. Another challenge is finding time in all of our busy schedules to gather everyone together and participate in health and wellness initiatives.
What is one piece of advice you would like to share with new wellness ambassadors?
Have fun and make sure to focus on your own health and wellness goals by practicing what you preach! If you want other to be excited about health and wellness, the first step is to show your own excitement. Staff and Faculty Health and Well-being aims to build an environment that makes the healthier choice the easier choice, while providing staff and faculty with the required support to make UC Davis the healthiest community.
How do you feel you have contributed to our mission?
I have helped contribute to our mission by providing my colleagues with support and resources to make healthy choices when possible. I help improve my team's health by inviting them to go on daily wellness walks and by creating fun wellness challenges that encourage personal health and wellness.
What is your favorite thing to do in your spare time?
In my spare time, I love exploring new places and going on scenic hikes with my dog Chico.
Category
Tags