The Farmers Market is Back!
It's back! The UC Davis Farmers Market begins on October 3, 2018 and runs through November 7.
Each Wednesday from 11am – 1:30pm head over to the West Quad to enjoy fresh food, conversation with farmers and, hopefully, some Fall sunshine!
A bit of history about the market: the first attempt to bring a farmers market to campus was in 2003 by a student group from ASUCD. Their focus was to improve the health of the students, and they reached out to the Davis Farmers Market (DFM) about bringing a market onto campus as a strategy to meet their vision. DFM worked with ASUCD, and all the campus departments that would have to be involved with bringing a farmers market onto campus. They researched and sketched out a cost analysis, and prepared a proposal for consideration. The end result was the ASUCD student group could not afford to host the event. And the market could not afford to pay the costs. So the proposal was not carried out.
Fast forward to 2006, and the Community Book Project, "The Omnivore's Dilemma". This time, a different model was developed, and had a designated campus liaison department – The ASUCD Coffee House. They gathered campus sponsors to pay for the costs of bringing the event on campus. The costs are still much the same, but we now have a collaborative partnership sharing the costs of production of the UC Davis Farmers Market. Coordination of the campus side of the market has been shuffled around, however, as staff time is an issue. The lead campus coordination switched to the Student Health and Wellness Center in 2007. The market ran every fall and spring quarter through the 2010-11 academic year, then took a hiatus in fall 2011 to allow for the transition of lead campus coordination to UC Davis Stores (formerly UC Davis Bookstores). In spring 2012 the market was held on the Silo patio and in summer 2012, UC Davis Dining, in partnership with Sodexo, became the new lead campus coordinator. In 2015, due to construction scheduled for the Silo patio and the completion of the Coffee House renovation, the market was relocated back to the Quad – this time on the North Quad, its current location. In fall 2017, as UC Davis transitioned to self-operation of Dining Services, the coordination was passed to the Staff and Faculty Health and Well-Being program.
We are still the first UC campus to bring a farmers market onsite!
---
Product Review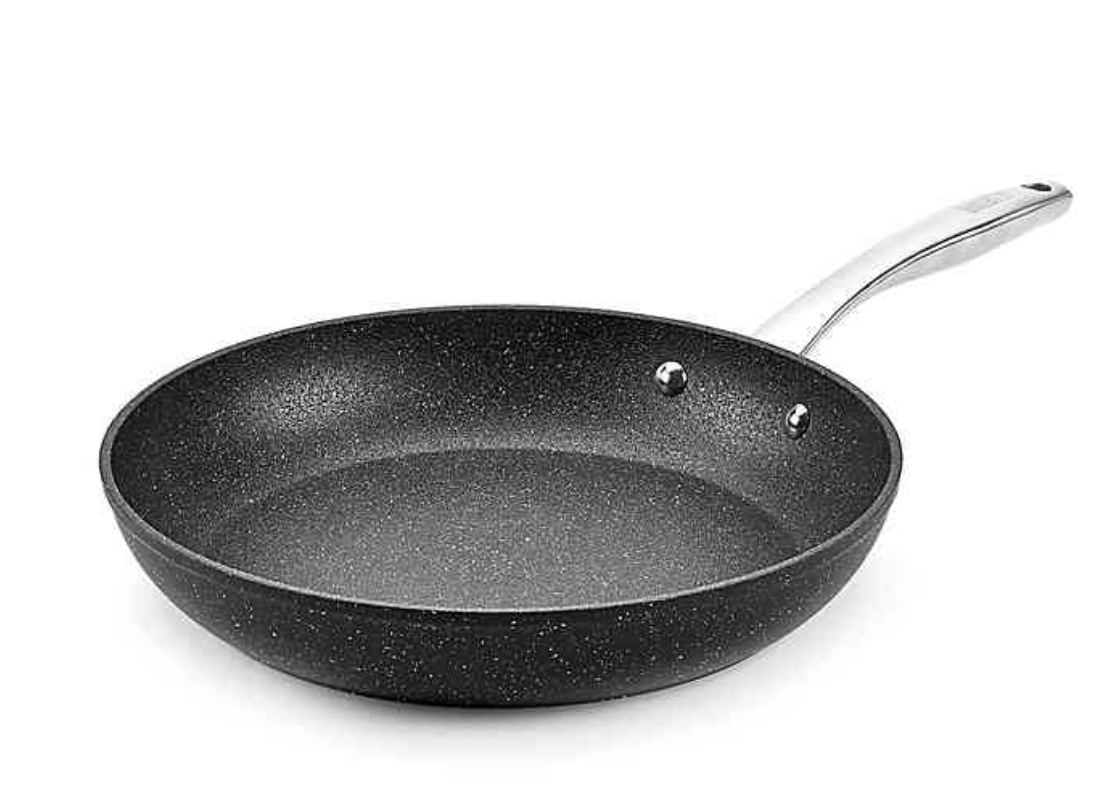 Bialetti® Titan Nonstick Fry Pan
$29.99 (Bed, Bath & Beyond)
A non-stick pan that lives up to its name! Tired of sticking sandwiches and tough cleanup? Add this to your gift list both giving and receiving!
Primary Category
Tags