Happy New Year!
If you're hoping to turn over a new leaf in 2019, you're in good company!
Sixty-eight percent of people start the new year with at least one resolution in mind: to eat healthier, exercise more, spend less money, or perform better self-care being the four most popular resolutions. However, thirty-five percent of people who make New Year's resolutions break them by the end of January, and a mere twenty-three percent will actually achieve their resolution by the end of the year. The most common reasons for breaking our resolutions are over-commitment, unrealistic goal-making, and difficulty staying motivated and accountable. To achieve your resolution, be sure to share it with friends and family to increase accountability, and make your goal realistic and achievable.
Try phrasing your resolution as a SMART goal, which is:
Specific
Measurable
Achievable
Relevant
Time-bound
For example, instead of having a resolution to "exercise more", make your goal SMART by saying that you will do "thirty minutes of cardio or weight lifting, three times a week". This goal is measurable, realistic, and specific.
Product Review
Kuhn Rikon Swiss Pull Chop
$24.93 (Amazon.com)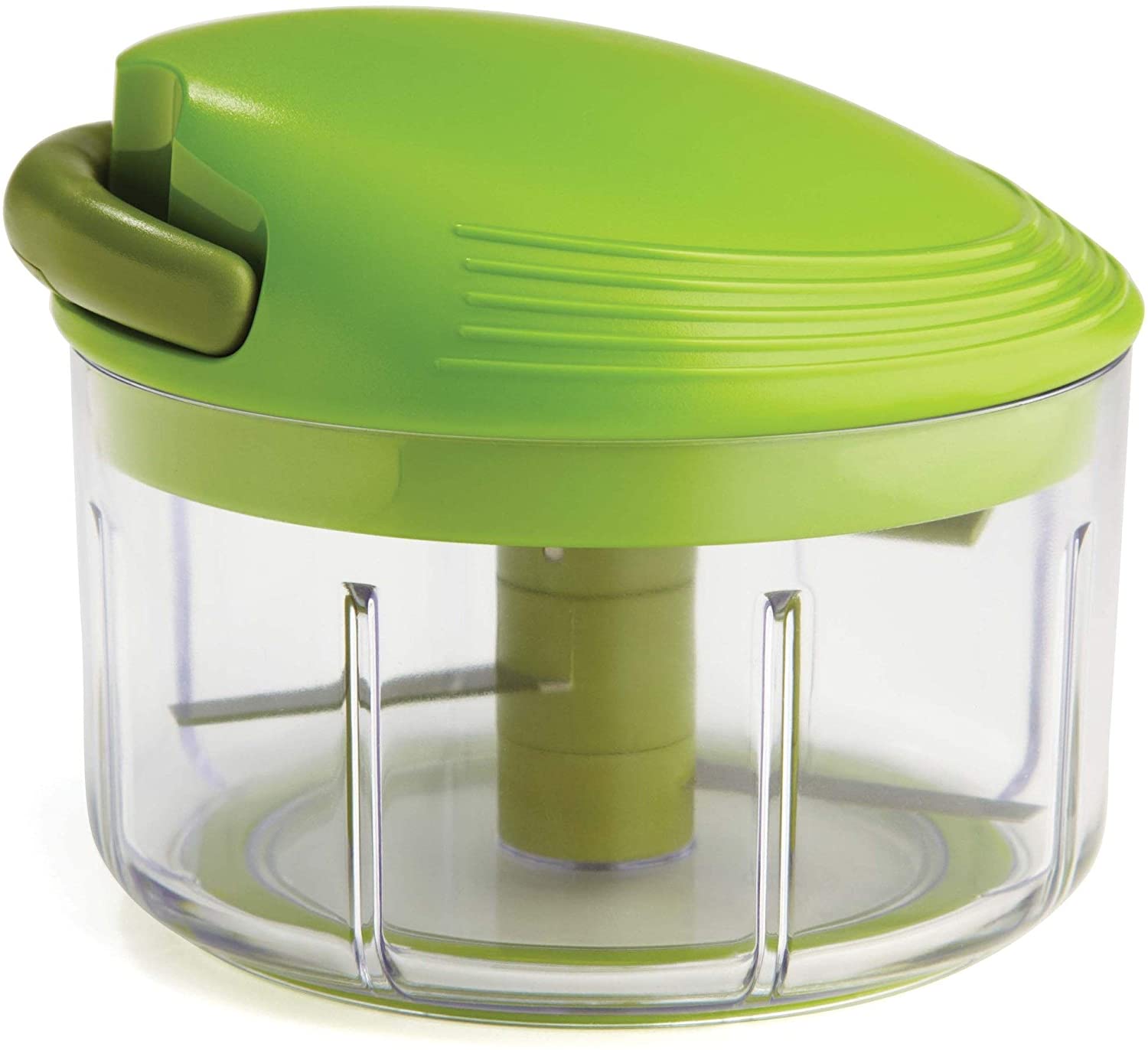 Looking for a quick chopper to mince up some ingredients without getting out the food processor? This Kuhn Rikon boasts a standard versatile design complemented by durable components which produce medium, fine, and even coarse shops. As opposed to its competitors that dull and break over time, this chopper will offer you service devoid of any hassle. Its considerably sharp blades (stainless steel) offer and effective cutting experience and are rust corrosion resistant up to an impressive standard. It is characterized by a standard non-slip base and a characteristic sturdy body, making it a safe-to-apply pull system appreciated by many.
Primary Category
Tags