January - Nutrition on a Budget
Quick Summary
Eating on a budget does not mean you have to sacrifice a healthy diet full of vegetables, fruits, and lean protein!
As the new year begins, many of us have health goals in mind. Eating healthier may be one of those goals. This can feel challenging if money is tight, but eating on a budget does not mean you have to sacrifice a healthy diet full of vegetables, fruits, and lean protein. Here are some tips for eating on a budget:
Plan Your Recipes and Meals

​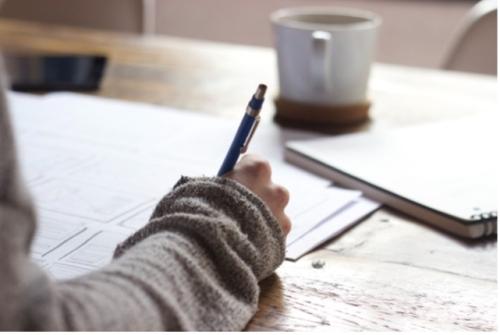 Planning your meals ahead allows you to make the healthy choices that fit your needs and tastes. Instead of stressing over what your next meal will be while hungry, you will already have an idea of what you want to eat, what ingredients you need, and how much time it will take to prepare it. This will help to avoid preparing or buying meals that do not fit your health goals.
When planning ahead, you can plan how much or how little cooking you want to do. You can plan to dedicate only one night to cooking one or more batches of food that you can save and eat throughout the week. You can also plan to cook different meals throughout the week if you do not like eating leftovers.
When planning multiple meals, think of using common ingredients that can be used in several different dishes. Do not worry about them tasing the same because changing the seasonings and herbs you use between the dishes will transform their flavors.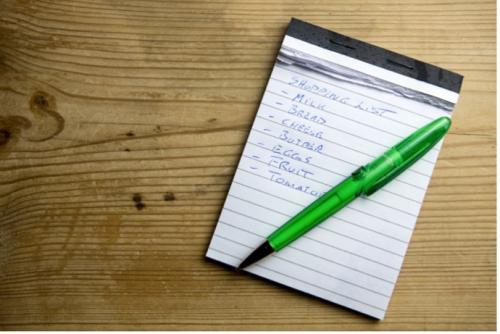 Once you have planned your meals, create a shopping list of the ingredients you will need. This makes shopping easier, faster, and reduces your chances of purchasing other items on impulse. You will also avoid making extra trips to the grocery store for forgotten ingredients.
Remember to check cabinets and the refrigerator/freezer for ingredients as you create your list. When in the store, stick to the items on the list and avoid the aisles that do not contain what you are looking for. Compare unit prices labeled on shelves to get the most bang for your buck. Buying in bulk or in family packs is usually cheaper than smaller packs. You can divide these and store parts in the freezer.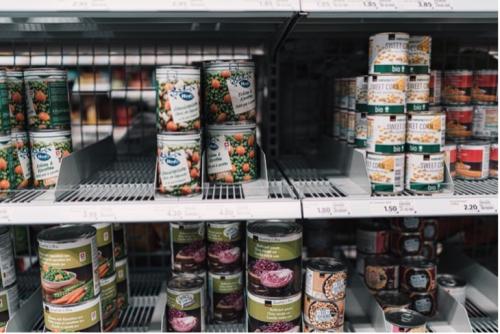 Buying frozen or canned vegetables and fruit is a cheaper alternative to fresh. Plus, they last longer.
When shopping for these items, make sure that they are in water and not syrup to avoid unnecessary added sugars. Additionally, you may want to avoid items with added salt.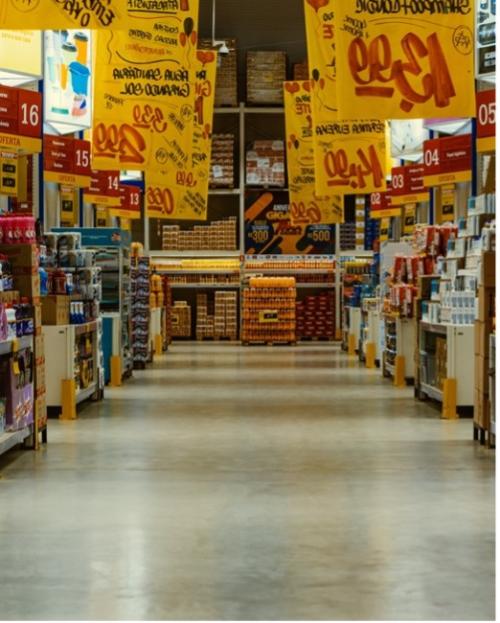 Utilizing coupons is a good way to cut costs at the grocery store. Before you make the trip, search online for coupons. Don't skip out on grocery store apps in which you can find weekly sales and coupons. Just one dollar saved is already a dollar you can spend on other expenses.
If you have some extra dollars, use your coupons to purchase vegetables and other products, like cheese, to freeze for future use. Try a blanching method to preserve a vegetable's texture, color, and quality while frozen.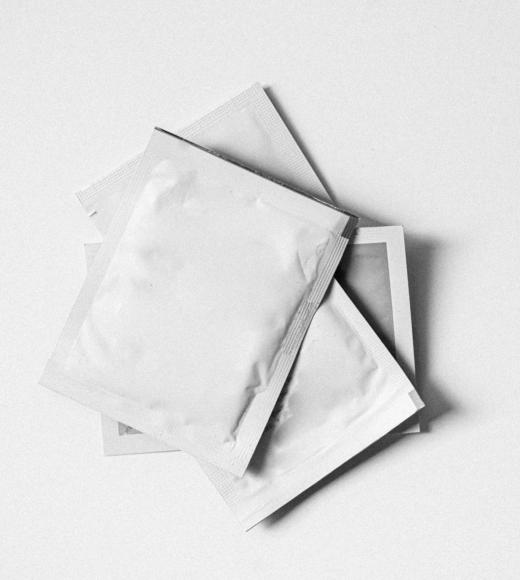 Consider shopping for store brands. Store brand alternatives are cheaper than their national brand counterparts, yet their ingredients are almost always comparable. Generic items like canned tomatoes, oil, and canned fruits and vegetables are almost always available at cheaper prices.
Make sure to double check their ingredient list and nutrition facts for added sugars, salt, and saturated fats.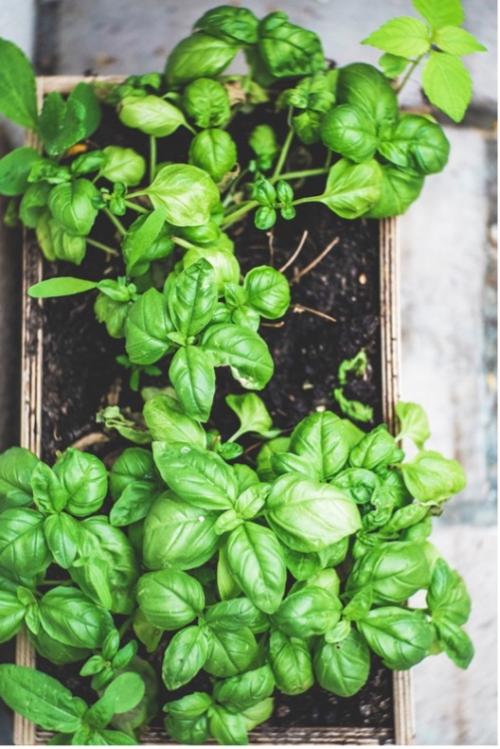 If you can, growing your own fruits and vegetables is a great way to cut costs at the grocery store and to have fresh produce at your fingertips. Even of you do not have a large yard to plant a garden, many fruits, vegetables, and herbs grow perfectly in pots on patios or balconies.
Try Online Sources to Plan Food on a Budget
The U.S. Department of Agriculture supports the Spend Smart-Eat Smart program by Iowa State University. This website is a valuable resource to plan meals on a budget and features low-cost recipes with nutrition facts and cost per serving.
The U.S. Department of Veterans Affairs' (USDVA) Budget Friendly Meal Planning is a budget friendly shopping list that can help you prepare for a grocery run. The USDVA also has a Thrifty Meal Plan, where you can plan healthy meals and snacks with a daily grocery budget of $5.63.
Seasonal Foods and Recipes
$4.74 recipe / $0.79 serving
This hearty lentil soup is a delicious, budget-friendly way to keep you warm during this winter month. It is perfect for meal prepping as it gets heartier and more flavorful when you reheat it.
$9.75 recipe / $1.63 serving
This sausage and bean, hearty recipe has a ton of fiber and protein that will keep your belly satisfied for longer. You can substitute the white rice for brown rice and omit or substitute the sausage for a plant-based alternative.
Mexican tostadas are meant be piled with toppings and be messy when you eat. These tostadas, made with simple ingredients, are an at-home comfort food that will not break the bank. If you prefer not to fry the tortilla, you can brush them lightly with oil and place them in the oven or an air frier until completely crispy.
Primary Category
Tags