Getting where you want to go, safely and securely.
This week is all about travel safety- being prepared, doing your homework and knowing the rules- so you can enjoy your time abroad or time on the road with peace of mind. 
---
Travel Safety & Security
There's a pent-up demand to travel and whether you're studying monkeys in Madagascar or delivering a lecture in Lithuania, it's critical to Know Before You Go. UC Davis offers absolutely free resources to help you travel safely, wherever your work and research takes you.
In the event of an emergency or crisis, UC Davis can provide resources to help you communicate and we'll know where you are and can quickly provide assistance.
UC Davis International Travel Policy.
Entry requirements in some countries include vaccinations and insurance, which UC Davis can provide for disruptions including trip delays/cancelations and stolen property.
The Field Research Safety Program can help you with planning, first aid support and satellite communicators to ensure you're prepared.
---
Driving Focused & Biking Safely
Put down the phone and take out the earbuds because getting around safely on campus requires drivers and cyclists to pay attention. With more cyclists on campus than ever, construction everywhere and new infrastructure to navigate – like roundabouts - this week is about bringing attention to habits that keep you and others safe when you're operating things that move, like cars and bicycles.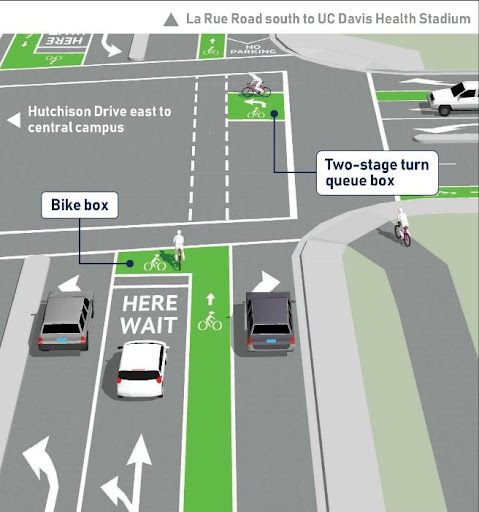 Fleet Services' offers safe driver training, including Safe Driver Awareness, required every three years for employees who spend more than 10% of their work hours driving. 
Transportation Services bicycle program will explain tips for bicycle friendly driving and new infrastructure on campus, including those green bike boxes, roundabouts and bike parking racks.
---
Join the Movement
Students and employees receive a FREE bike helmet by completing a short bike education training and signing the Helmet Hair Don't Care pledge. Join a community dedicated to decreasing the number of bicycle crash-related injuries.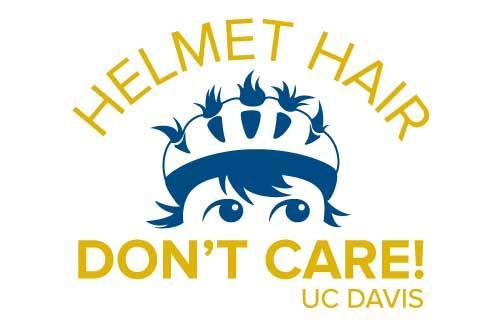 ---
5
Things
Every
Cyclist
Should
Know 
>>>>>