Grand Prize Winner from the College of Agricultural and Environmental Sciences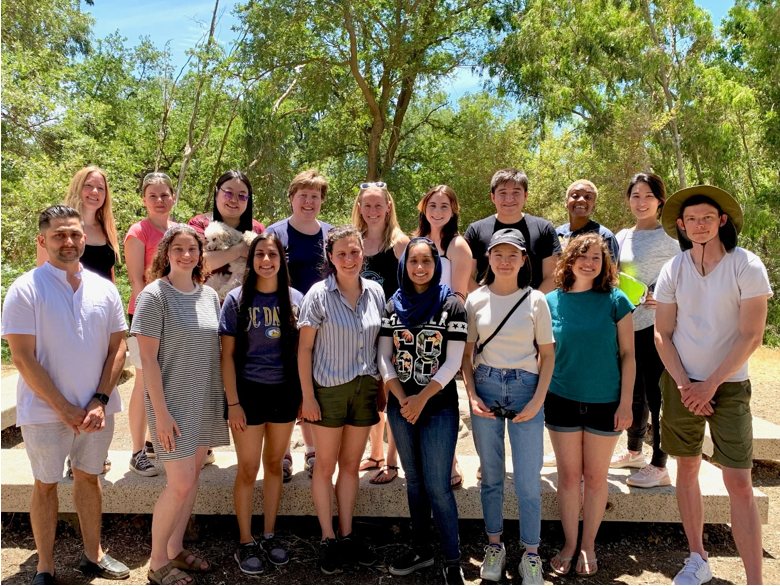 Dr. Carolyn Slupsky's $6,000-winning lab is in both the Department of Nutrition and Department of Food Science and Technology.
The Slupsky Lab is interested in the first 1,000 days of a child's life, when nutritional and environmental exposures significantly influence a child's growth and development. By studying the effect of environmental influences together with diet and nutrition on the gut microbiota and metabolism, her lab hopes to understand how these variables are related to child development, and in particular how they shape overall health as people age.
The Slupsky Lab works with biohazardous samples, as well as hazardous chemicals, including carcinogens, reproductive toxins and acutely toxic chemicals. To ensure the safety of their laboratory environment, the Slupsky Lab holds detailed on-site safety training, keeps their SOPs and BUA up-to-date, and provides the proper PPE for everyone.
 
 Communication of lab safety is key," remarked Dr. Slupsky. "There is a lot of lab safety related information that my lab members need to acquire and apply to our research work."
 
A key to safety in the Slupsky lab is that lab members try not to work alone, and staff like Dr. Darya Mishchuk, staff research associate, work in the lab most days to help ensure everyone is working safely. As the lab's safety manager, Dr. Mishchuk works with departmental safety coordinators to ensure everyone's safety knowledge is up-to-date and all current safety requirements are met in the lab. Any new safety-related updates are shared with all the lab members through email, highlighted in lab meetings and posted on Confluence – the lab's online wiki page.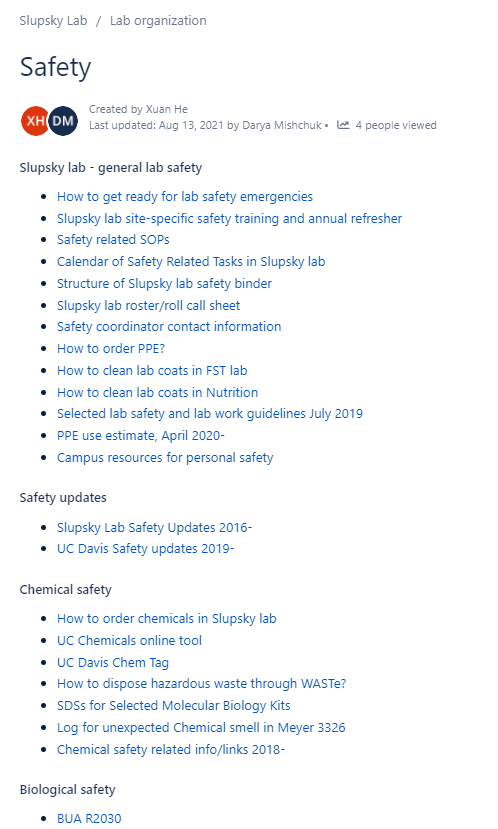 "We use Confluence to provide timely information in a way that's easily accessed and shared," said Dr. Slupsky. "Keeping everyone updated and making information easily accessible makes it easier for lab members to study safety related information before beginning any experiment …. Being informed is key to being safe."