For the M&M Lab, the commitment to safety is both practical and personal.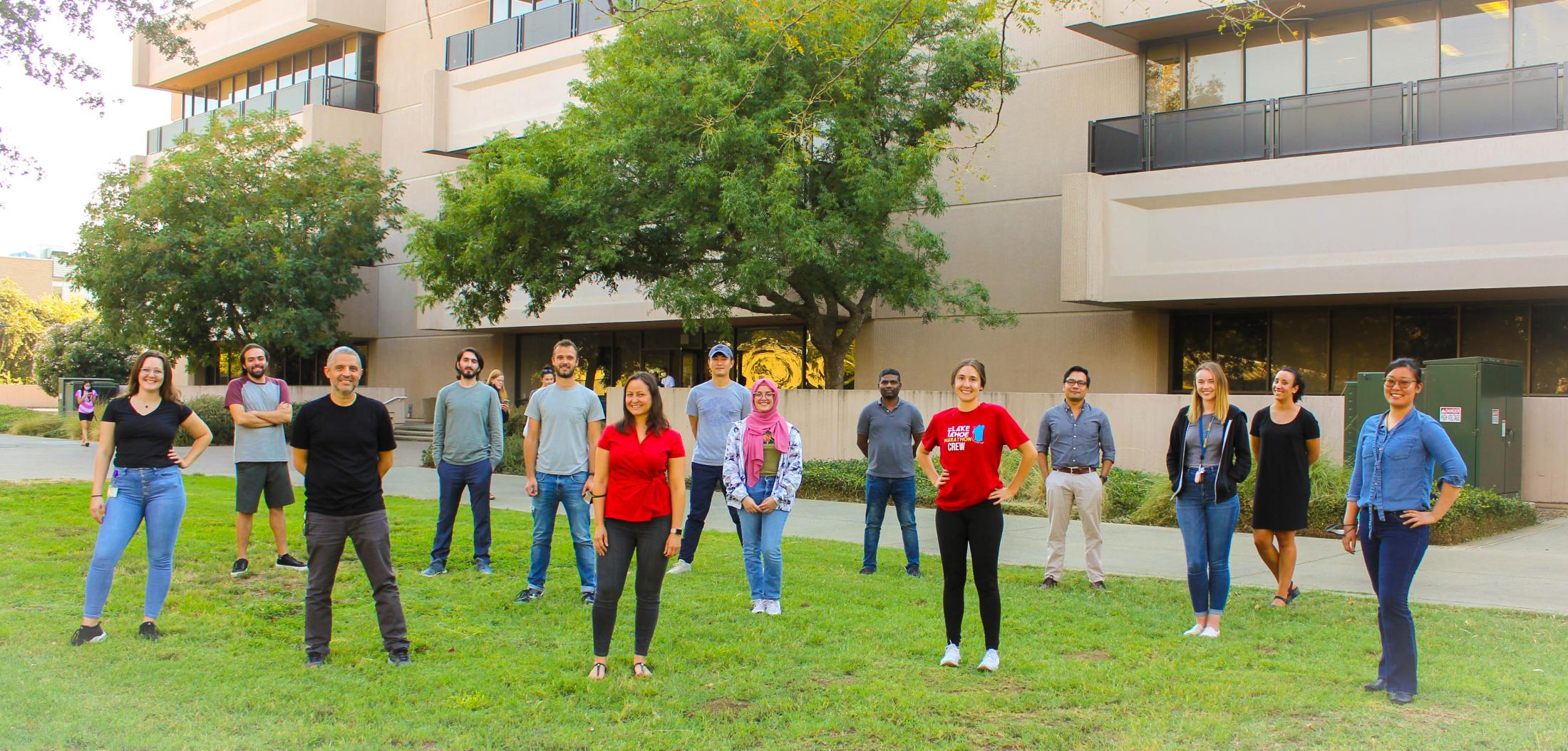 ---
School of Medicine Lab Safety Award Winner

Dr. Manuel F. Navedo co-directs the M&M Lab in the Department of Pharmacology, with Dr. Madeline Nieves-Cintron. The M&M Lab studies how blood vessels work when healthy and in disease states, such as hypertension and diabetes. The lab also examines the effect of environmental toxicants, like secondhand smoke and vaping, on blood vessel function.
The M&M Lab handles cells from mice and humans, using state-of-the-art equipment, like super resolution microscopy and Laser Speckle imaging.
"Our equipment is expensive and we need our lab members to properly and safely use it," noted Dr. Navedo. "Lab safety is also a significant part of our rigor as scientists and helps us ensure reproducibility in our research."
As part of every lab member's introduction to the lab, they attend 11 required and recommended trainings to gain familiarity with procedures. "Lab members are extended family to us," remarked Dr. Navedo. "Lab safety is like a team sport and we feel a strong responsibility to keep each other safe."
The M&M Lab also holds annual lab safety training refreshers and personalized training on procedures that are new to lab members. However, every day, the lab is inspected to ensure that all bench areas and workstations are clean and ready to be used by the next person.
"I can almost immediately detect lapses in safety protocols, which will allow me to take corrective actions," affirmed Dr. Navedo. "Lab members are acutely aware of our safety protocols, which is a reminder that we all have responsibilities to maintain a safe working environment."
For Dr. Navedo's team, this Lab Safety Award recognizes the years-long safety efforts put forth by current and past members. "We've received a lot of positive feedback on our safety efforts over the years," shared Dr. Navedo. "Our lab cleanliness and training documentation are frequently praised during inspections and this Lab Safety Award is a great motivation to continue with our track record of excellence in this area."