Grand Prize Winner from the College Biological Sciences
When you're experimenting with water, electricity and live animals, a lot can go wrong if you're not careful— and no one knows more about that than the researchers in Dr. Bay's Lab.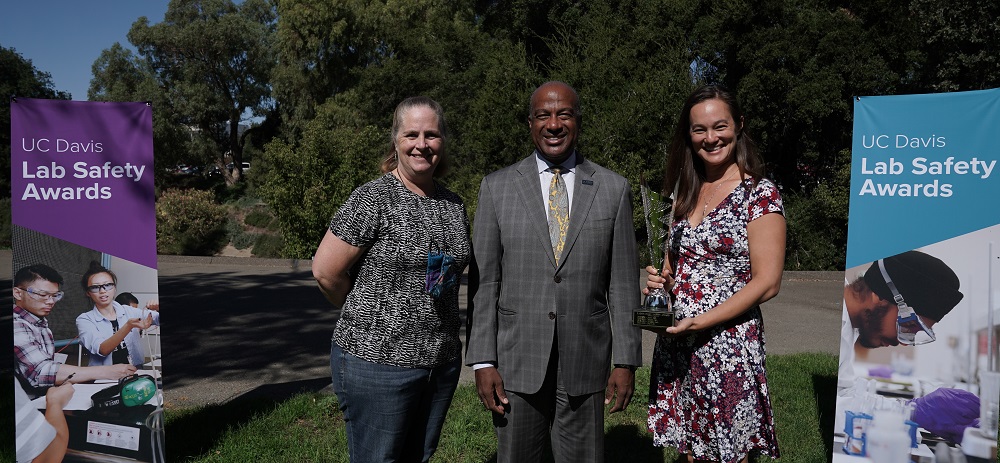 They study human induced changes in the environment and evolutionary processes— things like climate change, coral bleaching and bird migration. And when you're doing that kind of work- handling chloroform one day and animal blood the next, you want to make sure you're not cutting any corners. That's why the Bay Lab prioritizes training above all else. This involves strict schedules which ensure everyone is up to date on both lab and field work training— not only the fundamentals, but also specialty chemical trainings and first aid classes. And when unprecedented field work arises, lab members are encouraged to strategize with Dr. Bay and lab manager, Brenda Cameron, about how to decrease risk. 
The sheer number of rooms and research spaces the Bay Lab has to account for complicates their efforts toward safety. Whether it's in marine or tropical walk-in space, at the lab bench, a microscope, or using campus CORE facilities, each new project starts with a safety review.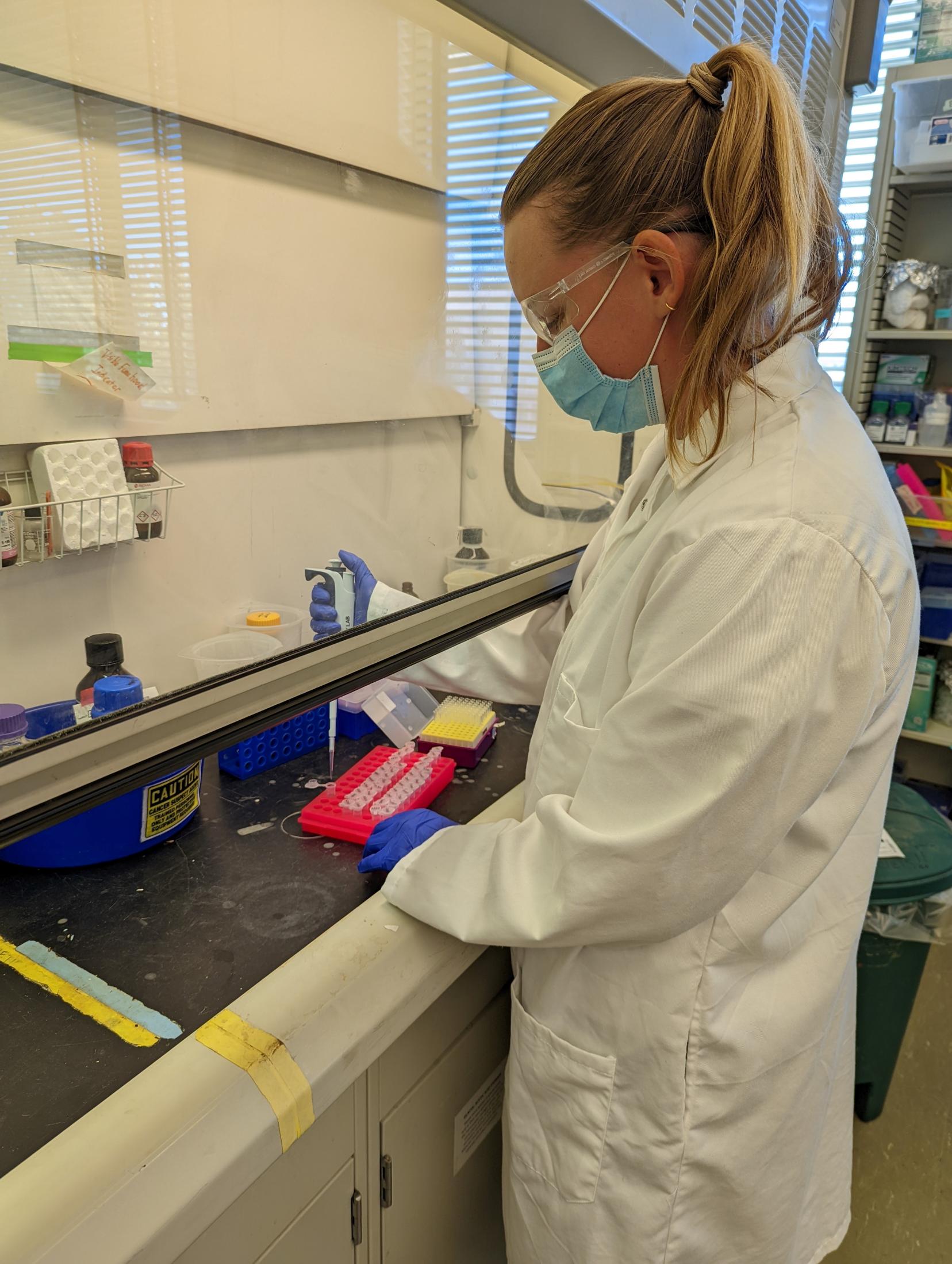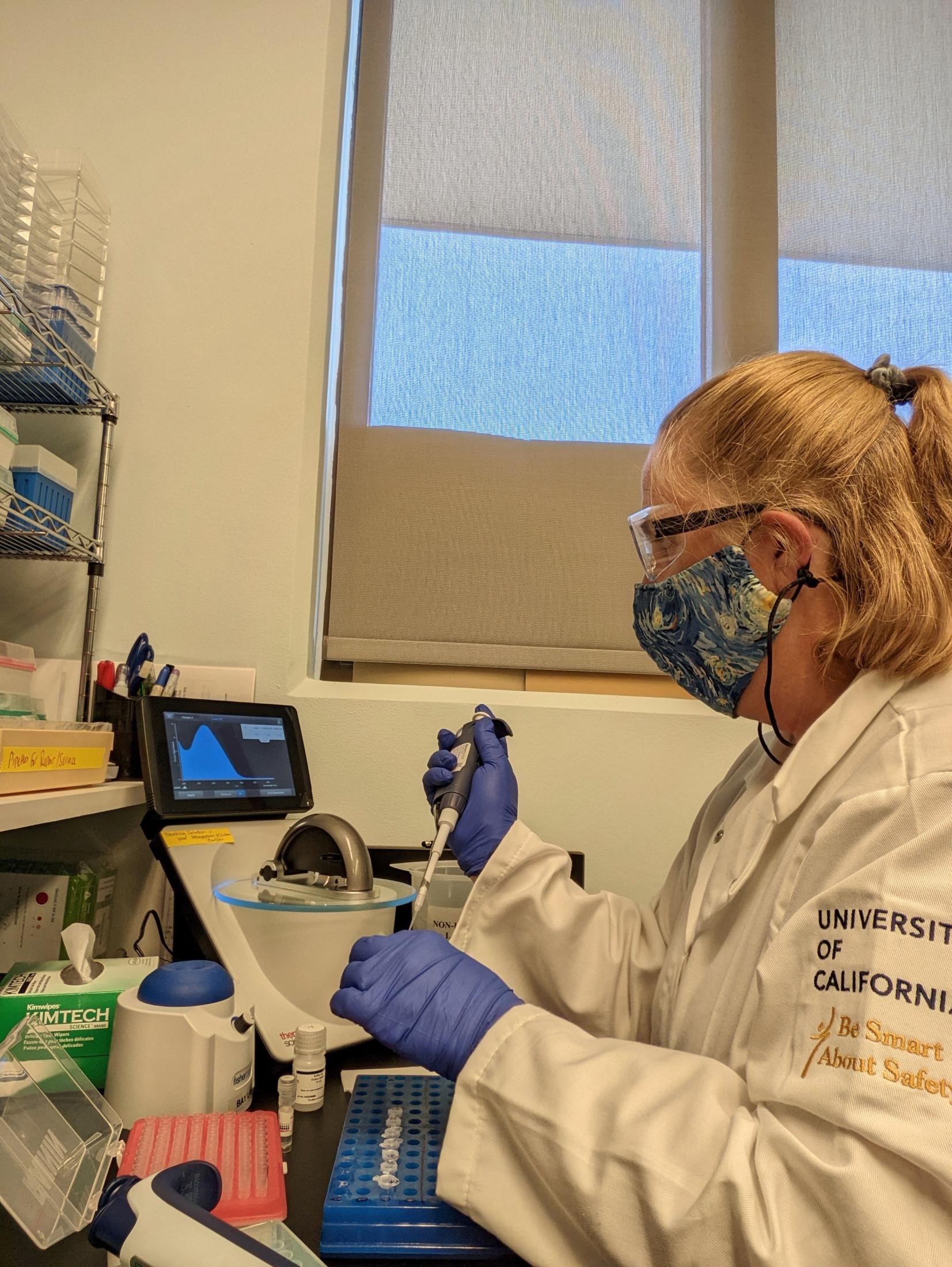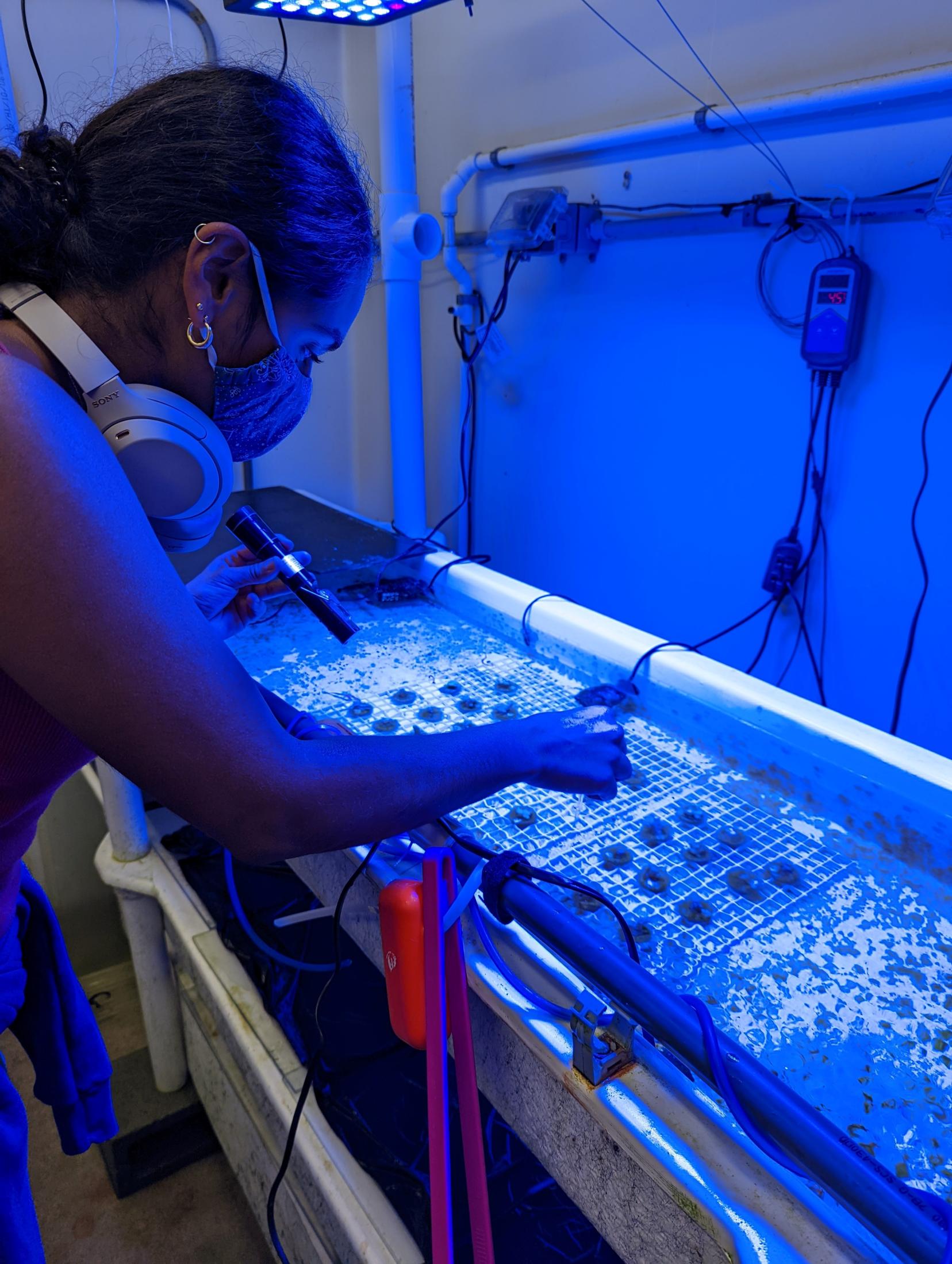 And researchers in the group don't just work in the lab— they have field sites in remote locations all over the world, so safely transporting samples and reagents, and field safety measures are regular parts of their research plans. To top it off, lab bench space is tight, so everyone has to work together in terms of cleaning up and keeping the shared bench space tidy. By keeping clear documentation and committing to organization the lab has managed to stay on the same page about what's where and who's who. 
The lab is also constantly "adopting" grad students from other departments who come to use their equipment for molecular work and DNA extractions. Coming from places like Plant Sciences a lot of them haven't worked with harsh chemicals and all of a sudden are handling liquid nitrogen for the first time. Lab manager, Brenda Cameron, who has been working in the Department of Evolution & Ecology for the past 25 years, handles all the trainings for both new and seasoned researchers. She and Dr. Bay believe they owe their lab safety success to their 'see something, say something' philosophy.
They've cultivated a lab culture that understands mistakes happen— and they learn from them rather than laying blame. This includes mistakes in lab protocols, administrative mistakes, and even errors in safety. When issues arise they're spoken about openly and treated as a learning opportunity, they're even posted on a bulletin board in the lab to normalize transparency rather than shame. 
Dr. Bay is proud of all her lab has done to promote safety, and looks forward to what the future holds.