Department Safety Coordinators (DSC) are critical to safety in departments across UC Davis.
We're introducing a DSC Academy - a selection of soft and technical skills courses - that DSCs can complete to earn a certificate.
DSCs are selected to be the safety representatives, organizing and maintaining safety programs within their department or work unit and we want to ensure their safety training is recognized and prioritized. 
DSC Academy Preview
Tuesday, June 22
10 - 11 a.m.
Register in Advance via Zoom
In This Session, We'll Cover

How to complete the DSC Academy

How the DSC Academy improves safety

How to get supervisor support for training
Using the DSC Academy to advance your career

Recognition for DSC completion

Q&A
Guest Presenter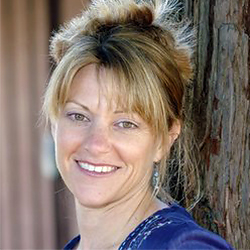 Career Counselor, Andrea Weiss, M.S, will speak at the DSC Academy Preview, bringing expert perspective to ways you can use the DSC Academy to pursue a satisfying career and take advantage of new opportunities.
All UC Davis staff are eligible for two (2) individual career counseling appointments per fiscal year.

Learn more
---
Earn DSC Academy Credits

Attend these instructor-lead sessions to knock out two of your DSC Academy requisites 



Job Hazard Analysis (JHA) Toolbox Training
Required for DSC Academy completion
Thursday, June 24
1 - 2:30 p.m.
Register in advance for this meeting
Attendees will learn about different hazard analysis tools and how to use them to help improve workplace efficiencies, reduce risks of injury and illness, increase effective communication and ensure workers feel supported in their work. In this session, we'll cover:
Different hazard analysis tools, including the job hazard analysis, to help the attendee find tools to fit their needs.

How to prioritize tasks for analysis.

The steps involved in conducting a hazard analysis.

How a job hazard analysis can be turned into a standard operating procedure and an effective training tool.
---
Tier 1 Ergonomics Evaluation Course
Required for DSC Academy completion
Date/Time Finalized
Moved to week of June 28 - register now