For the second time, Dr. Imai-Leonard's Lab is being honored for cultivating an outstanding safety culture.

Perhaps it should come as no surprise that a laboratory handling samples for infectious disease testing keeps safety at the forefront— and that's why Dr. Denise Imai-Leonard's Comparative Pathology Lab is this year's Lab Safety winner for the School of Vet Med.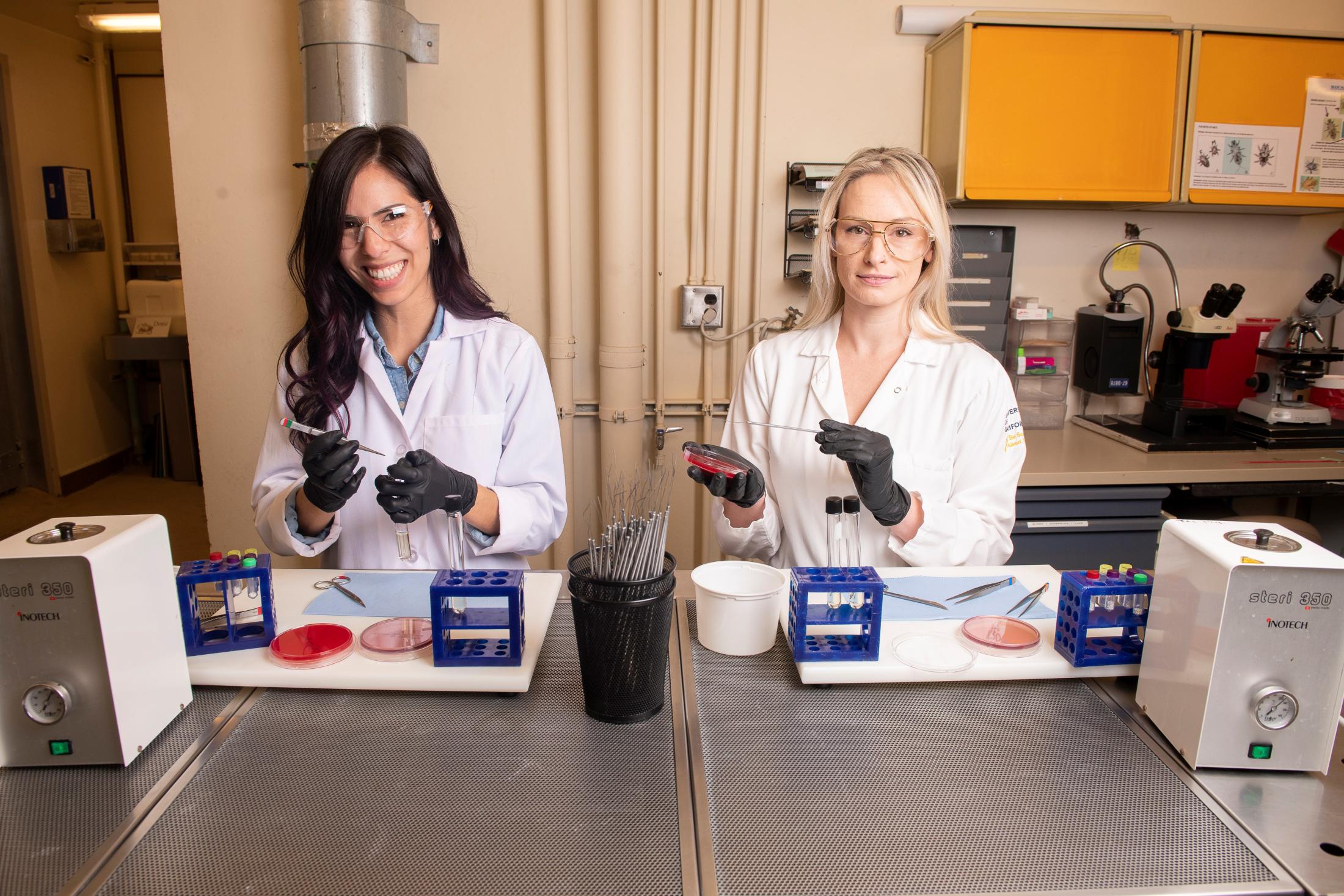 To mitigate the bounty of safety risks, she divides her focus into three main areas: people, processes and equipment— with the most important being people and the safety culture they engage in. She describes their safety culture as positive, people-first and founded on the principle of shared governance. It can be tough for students to admit they broke a glass or spilled a chemical, but by instilling a group mindset and shared interest in using the opportunity to improve lab infrastructure Dr. Imai-Leonard has created a culture that turns negatives into positives.
Her Comparative Pathology Lab provides services to campus veterinarians and investigators in the UC system and external academic and industry clients. The lab's dozen staff members work with a rotating mix of veterinary medicine and pathology residents, veterinary students, undergraduate student workers, and interns. With such a broad reach and number of clients, the lab prioritizes their weekly group meetings, going over incidents, operations and updates.
In addition to the main group, CPL sees a lot of short-term visitors— students, residents, externs — who could work in the lab anywhere between 1 week to multiple months. And more bodies mean more chances for something to go wrong. So the CPL team, led by the Lab manager Stefanie Carroll, created a safety training program specifically for such individuals. Meant to be concise, yet memorable, effective, and as enjoyable as possible for  safety training, the Short-term Visitor Safety Program directly engages individuals and has experienced absolutely no safety incidents to date.