College of Biological Sciences Lab Safety Award Winner
Dr. Aldrin Gomes is a Professor in the Department of Neurobiology, Physiology and Behavior, and his lab is interested in the side effects of commonly used drugs, like ibuprofen, on the heart. The Gomes Lab's research has significantly advanced our understanding of how some commonly used drugs damage our cells.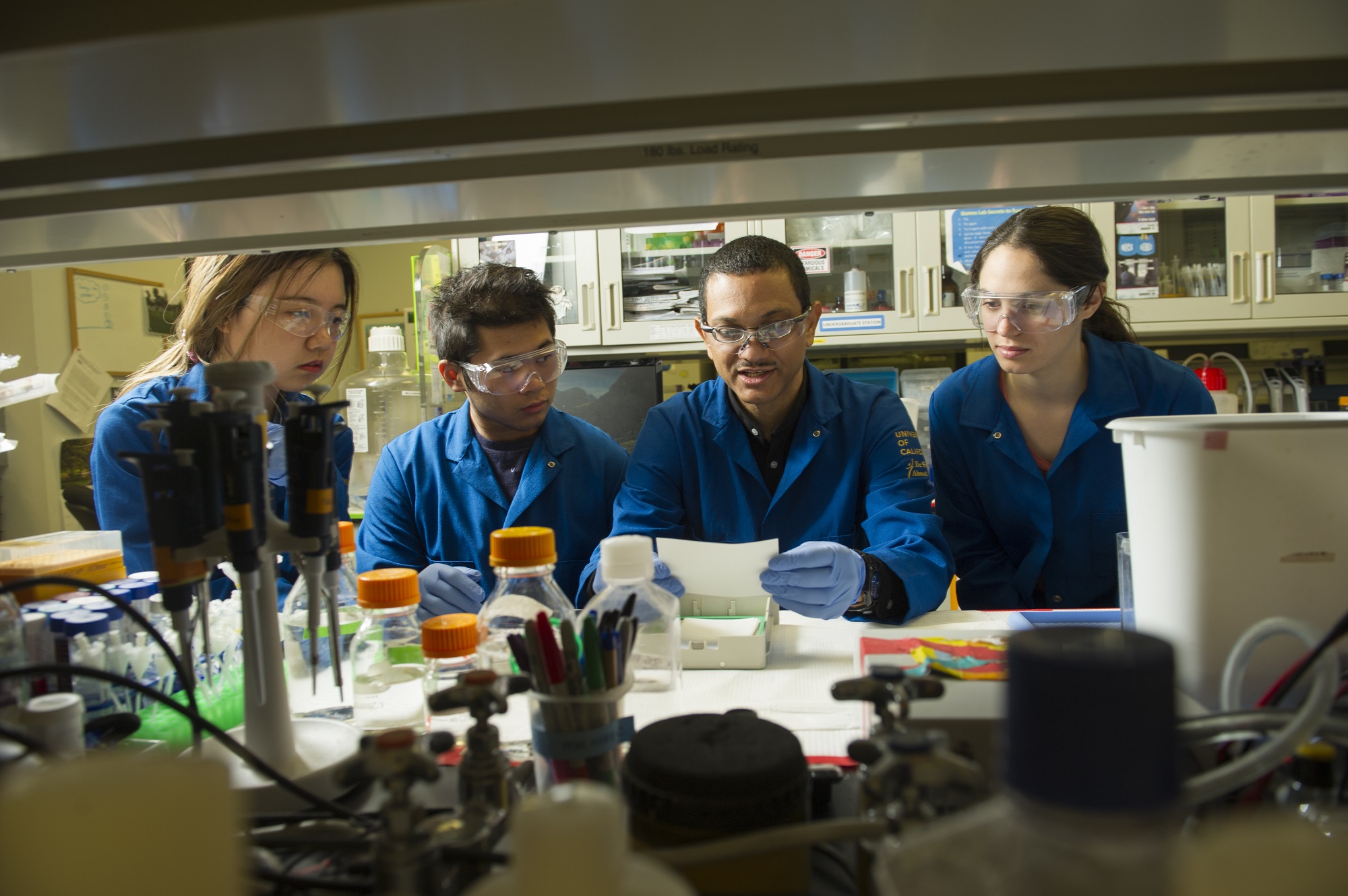 Chemical spills present the top safety risk in the Gomes Lab, so the lab is focused on avoiding chemical spills by properly opening, handling (weighing and pouring), and storing chemicals. Gomes Lab students are often reminded about the potential dangers that can come from spilling chemicals and what to do if a spill happens. For example, the Gomes Lab holds trainings using spilled non-fat milk and water to give students practice with solid spills and liquid spills.
"It's important not to rush in the lab because accidents will occur when people make hasty movements," stated Dr. Gomes. "Cleaning up a spill is one of the most useful means of showing students that spills are no trivial matter and takes time and effort to clean up, so students are more likely to be careful and try to minimize risk of spills themselves."
Since its founding 13 years ago, The Gomes Lab has focused on building a lab safety culture that is not overly onerous to lab members.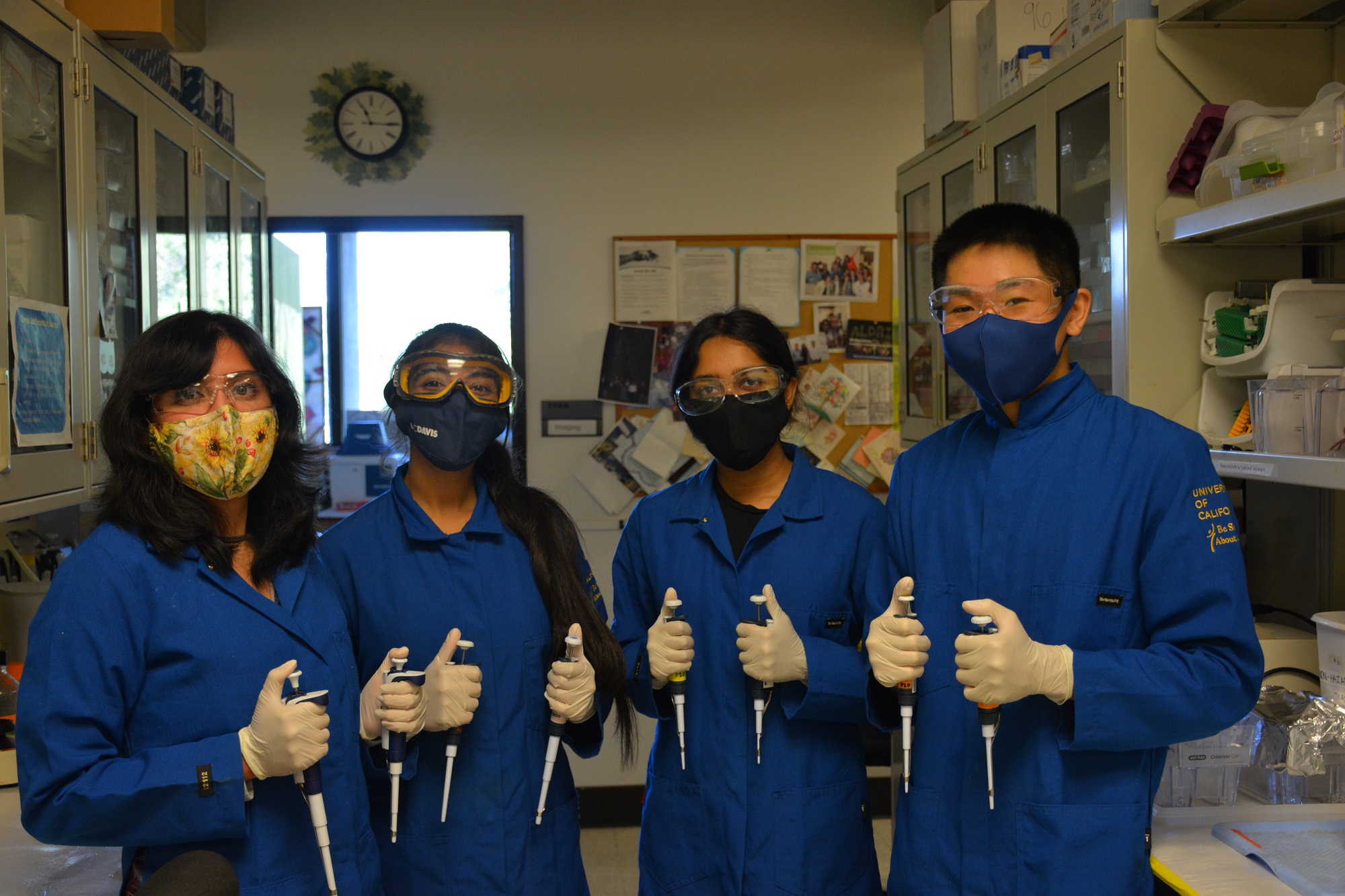 "I formed a lab safety committee and two graduate students are part of this committee with me," remarked Dr. Gomes. "Graduate students readily agree to be on the safety committee because it's a positive aspect on their CVs."
Lab meetings are an important opportunity for the Gomes Lab to come together and discuss safety. Safety committee members will frequently present best practices in safety and teach lab members that they have a responsibility to follow proper safety measures - both for themselves and their lab mates.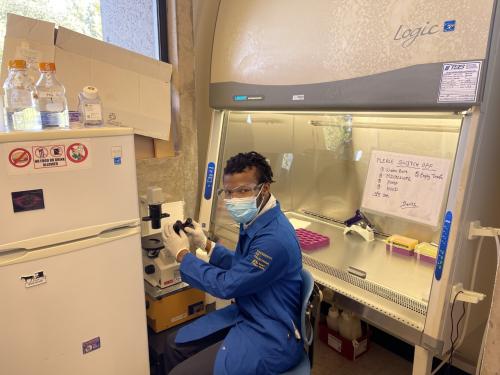 Dr. Gomes also spends 1-3 hours every day in the lab, either mentoring students, helping with experiments or writing papers. "This allows me to keep an eye on new students when they start in my lab and reinforce positive training habits," shared Dr. Gomes. "Together, our efforts help mitigate risks, create a strong safety culture, and boost morale that fosters student learning and personal growth."
The Gomes Lab Pays Attention to Details:
They have a glove selection chart that shows how to select the correct glove for the job (e.g., latex, nitrile, neoprene, vinyl) and they have 5 types of gloves so that optimal gloves will be utilized with different reagents.

The Gomes Lab discusses laboratory inspections and training records at lab meetings, and identifies solutions, which the lab safety committee can help implement to improve the safety program.

Strict labelling and storage protocols are enforced by the laboratory safety committee.