Lab Safety Spotlight
Safety Services is proud to shine the Lab Safety Spotlight on Dr. Marie Heffern for going above and beyond to create a strong lab safety culture.
Team Mentality
The labs in the Department of Chemistry are complex, and often don't have just one or two glaring safety risks, but an abundance of risks present at any given time. Students experimenting with pyrophoric and explosive chemicals can be found just a few feet away from students handling live animals, with students handling yeast and bacteria samples just around the corner. 
The multidisciplinary lab spaces add complications that could be a matter of life and death- which means it's vital for the whole lab to buy in to a strong safety culture.

--  Dr. Marie Heffern, PI for the Department of Chemistry
One of the most effective ways Dr. Heffern has created this atmosphere is by introducing a Safety Minute in weekly group meetings where students discuss new and existing hazards, as well as what they are doing well as a lab and what they can do better. To further establish safety as a collaborative effort, she assigns 4-6 members to Lab Safety Officer positions so there are multiple points of contact among the students for questions and concerns.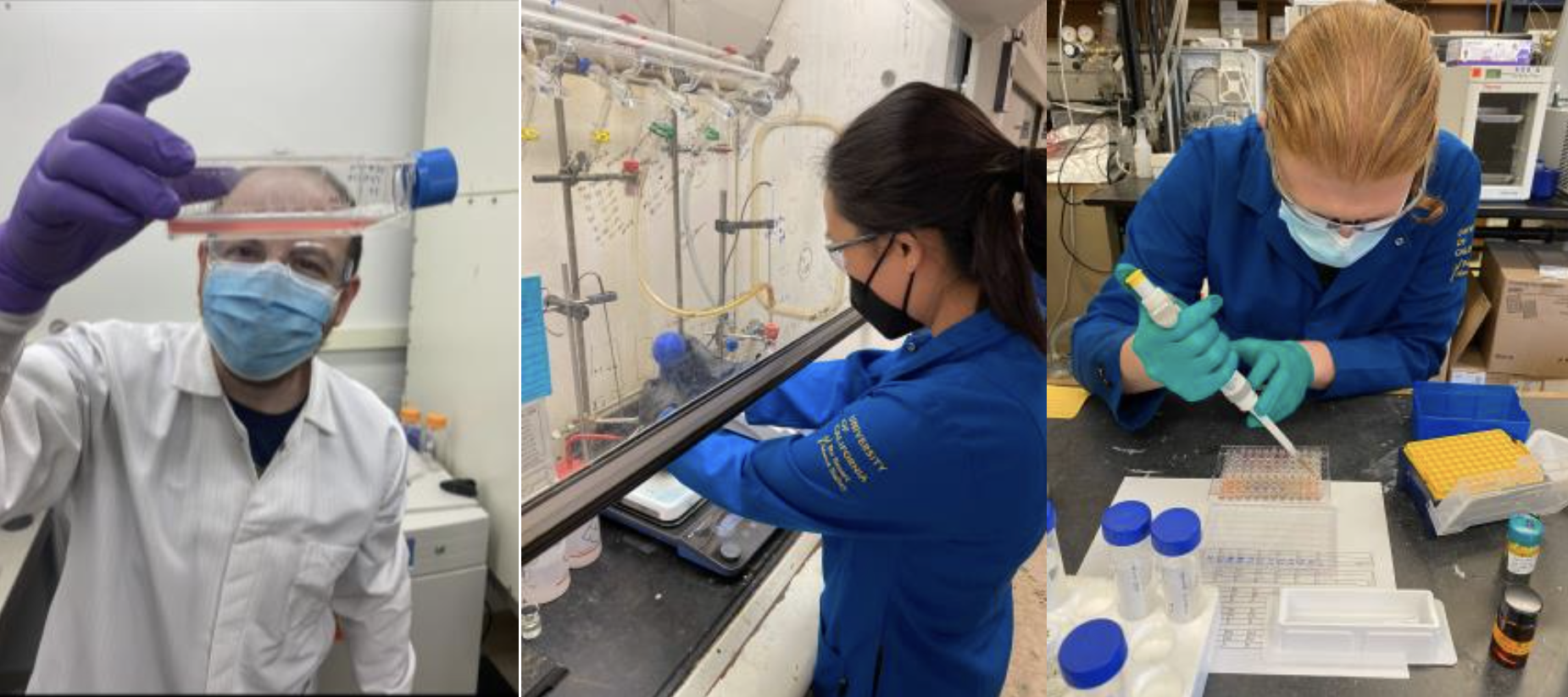 Going The Extra Mile
"A vital piece of the safety puzzle is learning from accidents when they happen," remarks Dr. Heffern. An incident spreadsheet, made available to everyone in the lab, is an ongoing record of mistakes that occur and a detailed plan of how they will be prevented in the future. This often involves updating SOPs which everyone is required to read and sign each year, which goes above and beyond the requirement. 
When the pandemic hit and max capacity for labs was reduced, Dr. Heffern had to think of a creative way to address the need for supervision and teamwork during experiments. What she decided to do was affix a lab tablet to a rolling stand- endearingly nicknamed "Zoomie"- so that students could request Zoom-based company when performing unfamiliar procedures. 
I am proud to say that our strong safety culture isn't just for show, but is one that students developed together as an active habit. The lab as a whole deserves recognition for the strong effort they put into helping each other feel safe, both mentally and physically."
Dr. Heffern is one of the many Principal Investigators that uses her extensive knowledge, background and creativity to ensure UC Davis is a leader in lab safety. She looks forward to continuing to keep her students safe and encourages them to carry on these practices and values in their own professional development.