Yemi Olowoyeye Accepts Promotion in Risk Management
Safety Services' Yemi Olowoyeye has been promoted to a Worker's Compensation Analyst with Risk Management.
Starting as an Assistant for Occupational Health in 2012, Yemi accepted a role as a Risk Analyst in 2018 and has been helping improve campus operations ever since.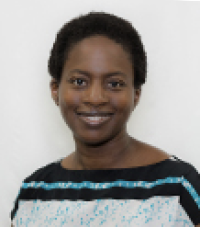 Educating and Modernizing 
As part of Safety Month, Yemi presented on Timely Injury Reporting, illustrating the implications of workplace injuries for staffing and turnover with a thorough and informative breakdown of her data analysis. She has since been invited to present again for the managers and supervisors of the Offices of the Chancellor and Provost.
Yemi also collaborated with Budget and Institutional Analysis to publish campus claim trends on AggieDash, making data more accessible and interactive. "It's important to bring these things into the 21st century and take advantage of all the technology we have available," she says.
What the Future Holds
In her new role, Yemi is excited to use her expertise in a way that more directly connects people with the help they need. In addition to tracking the status of claims and letting departments know how to proceed, she'll be working with them to see if they can accommodate work restrictions- and if they can't- finding alternative work for employees.
My favorite part of my job is providing concrete solutions for people that come to me with worries or concerns. There's no problem that cant be solved, and I enjoy the process of solving those problems." 
After nearly a decade with UC Davis, Yemi is still excited about being part of the community. What's kept her drawn to the university after all this time are her coworkers and the collaborative work environment they've created. She says, "I know that if I have a question I can reach out and there will be someone more than willing to help, and vice versa. It's those little things that make UC Davis a world-class university; education and research gets done with the support of one another."