Training Highlights
Quick Summary
Snippets from DSC Updates
SVM Spill Training  
Laboratory personnel from School of Veterinary Medicine and the One Health Institute practiced mock spill training and practiced applying SafetyNet 13.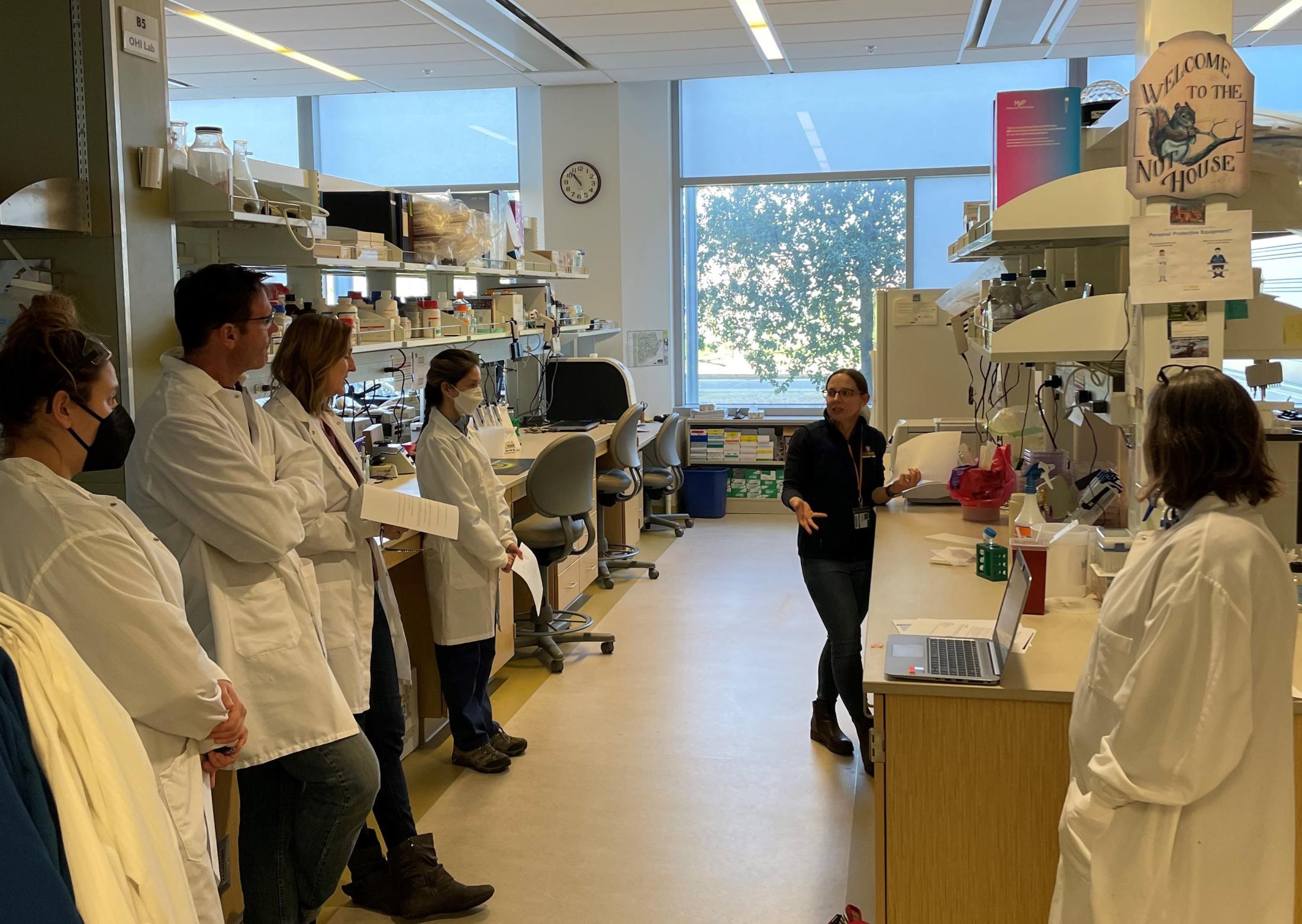 The chemical chosen for this exercise was sulfuric acid. The group discussed proper procedures for cleaning-up corrosive materials, large vs small spills, containing the spill and/or notifying emergency personnel. Part of the exercise was to select the appropriate PPE for the task including the potential need and requirements of the respirator program. 
The training began when Tracy Drazenovich requested for spill training and and hands-on experience actively identifying common lab findings for the Bird/Smith Lab. The Primary Investigators (PIs) were Brian Bird and Woutrina Smith. Lab personnel included, Magdalena Plancarte, Andrea Packham, Rebecca Radisic, and Andrea Packman. 
Practicing mock spills is a great way to increase laboratory personnel's understanding of the process and building a strong safety culture. The lab has also requested to have a new safety focus every quarter – so this will be ongoing hands-on lab training. Let's congratulate this group for being proactive about safety!
---
UCD Laboratory Safety 201 class 
Laboratory Safety Professional, Kristina Zumstein, partnered with Plant Biology professor, Philipp Zerbe and lab manager, Janessa Destremps, to bring the UCD lab Safety 201 course to the College of Biological Sciences.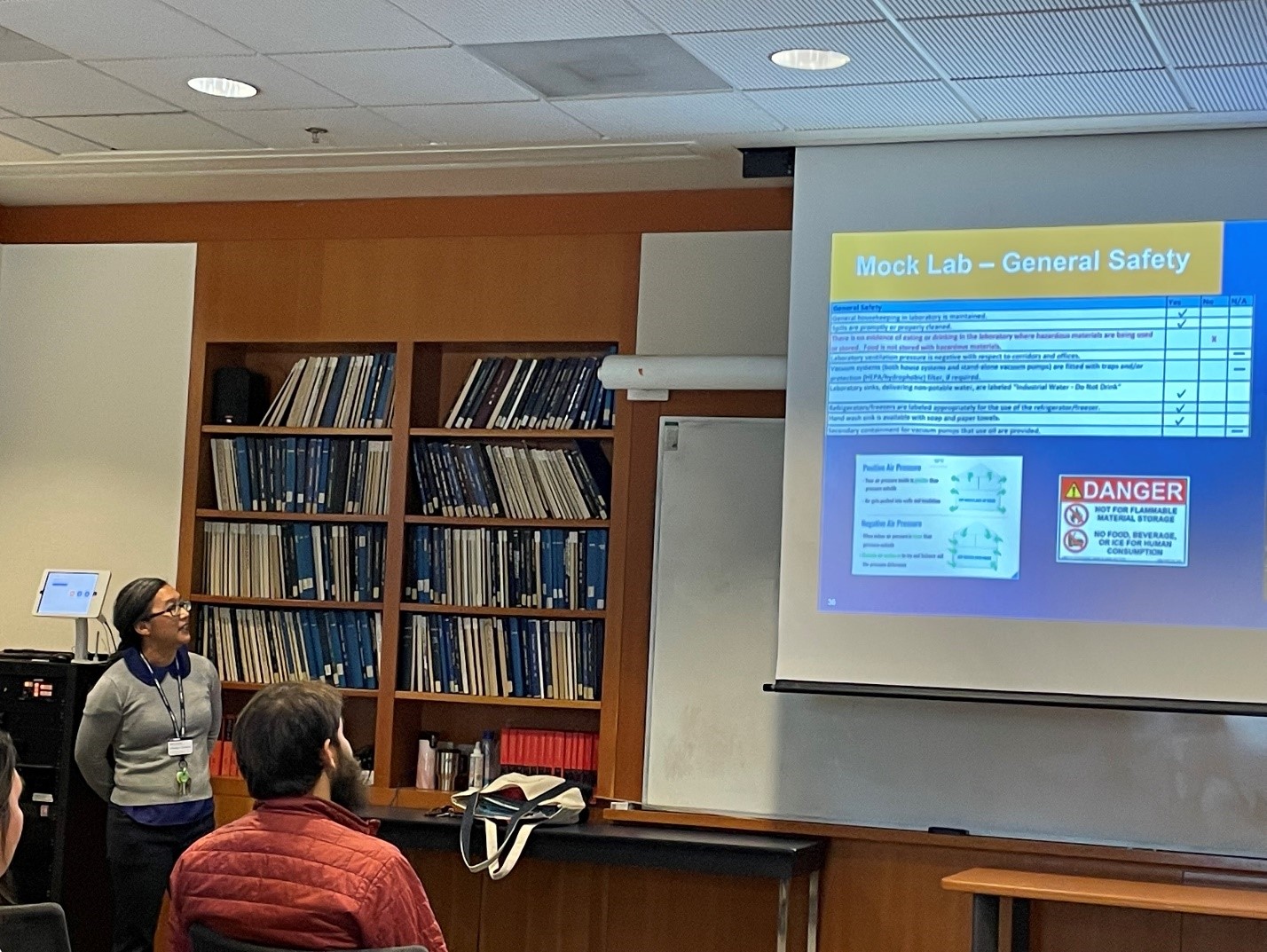 The course took place at the Green Hall. Participants had an opportunity to apply the information they received in the pre-requisite course, UCD Laboratory Safety 101. They learned to identify common findings noted during the laboratory safety review program and received guidance on completing self-inspections and preparing for internal and external laboratory safety audits. The team will be working next with the School of Medicine and Genome Center. The goal is to collaborate with each of the schools and colleges to bring the course to their areas making it more convenient for the lab members to participate. 
For questions, please contact labsafetyreview@ucdavis.edu.
---