Staffing Updates at Safety Services
Quick Summary
Lisa Dalbeck joins EH&S,
Update: Lisa Dalbeck Promotion
Jessica Stoffel managing DOT and fit test programs
We've had some staffing changes at Safety Services and we're pleased to introduce you to staff in their new roles. 
Lisa Dalbeck, Environmental Health and Safety
Chem/Bio Safety Specialist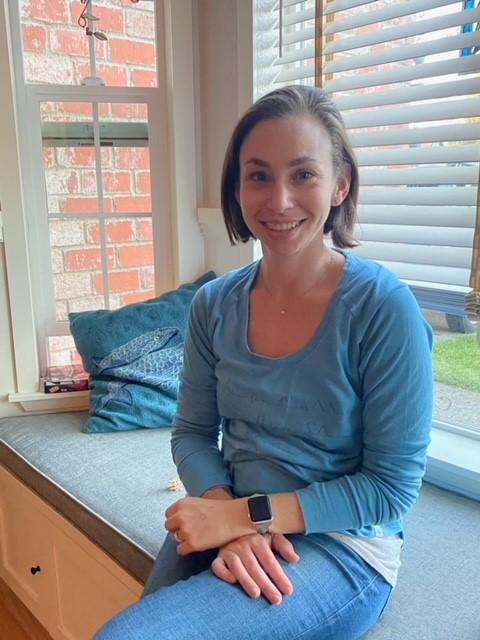 Lisa Dalbeck recently joined Environmental Health and Safety, working across the Chemical Hygiene, Biosafety, and Controlled Substance Programs. Lisa spent her undergraduate years studying Zoology at the University of New Hampshire before pursuing a Master's Degree in Animal Science at UC Davis. Lisa's graduate research focused on animal genetics, using mouse models to study weight and obesity under Professor Juan Medrano.  

After graduating from UC Davis, Lisa accepted a Junior Specialist position studying chicken genetics with Professor Mary Delany in Meyer Hall. Soon after, Lisa began a five-year stint as Lab Manager in Professor Holly Ernest's laboratory in the School of Veterinary Medicine. The Ernest Lab's research involved  population genetic studies on species such as mountain lions, sea otters, wild pigs, and hummingbirds. "This position was a great opportunity for me – one that tapped my passion for animals while utilizing the genetics training I acquired during my master's work," shared Dalbeck. "I learned a lot about the population structure and dynamics of various wildlife species."

Dalbeck started developing and managing safety programs at the Ernest Lab, which was designated as a BSL2 lab due to the potential of Zoonotic disease in wildlife species. The lab received and tested diseased birds such as yellow-billed magpies which had the potential to be infected with the West Nile virus.

For the past eight years, Dalbeck has worked in the Veterinary Genetics Laboratory, working on safety programs for laboratories housed in trailers and a barn, a role she credits with teaching her the importance of being open-minded, patient, and creative in finding solutions to safety. "Our facilities weren't as modern as those that can be found in the newer Vet Med labs on the main campus," shared Dalbeck. "We improvised a lot to maintain the Veterinary School's high safety standards."

Lisa is originally from New Jersey and Connecticut and in her personal time she spends time with her family which includes her husband and two kids, Jack, who is in second grade and Sophie, who is in kindergarten. They also have a tortoise named Boris and three cats, Moo, Puffin, and Charlie because as Lisa noted, "it's hard to say no to adopting cats when you work at the Vet School."
Lisa intends to promote a culture of safety at UC Davis by forming relationships with our researchers and clients. "I'm approachable and I encourage everyone to ask questions so safety can become easier, almost second nature," shared Lisa. "I'm also looking forward to growing and learning too."
Update 08/09/2022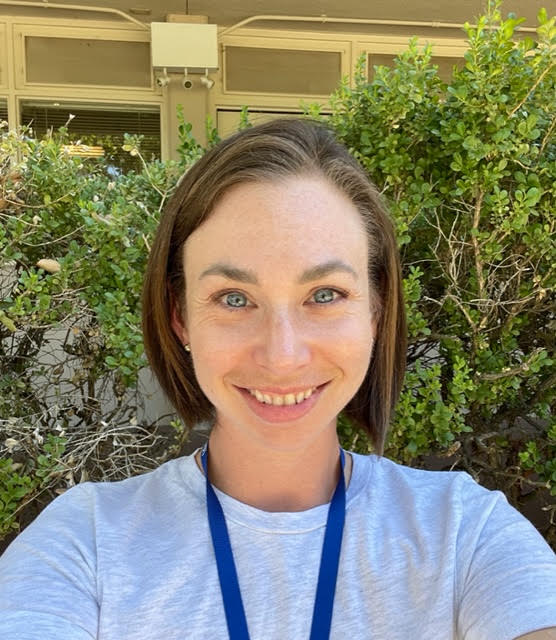 After working in EH&S as a Chem Bio and Control Substance Specialist for under a year, Lisa Dalbeck recently got promoted to an Associate Biosafety Officer. She describes the former role as ⅓ chem hygiene, ⅓ controlled substance, and, her "absolute favorite", ⅓ biosafety support.
"I felt the most comfortable in the bio aspect of that position, because that's my background and what gets me excited. Once I heard a biosafety position was opening up, it felt like a perfect opportunity," she explains. 
In her new role, Lisa will be a resource for researchers on campus, the Vet School, and the Med School, covering multiple Biological Use Authorizations in all different kinds of research, as well as reviewing Institutional Animal Care and Use protocols. Lisa's supervisor in EH&S, Philip Barruel, shared that he's "excited to see Lisa progress in her biosafety expertise" and that "her passion for the work and attention to detail will help her succeed."
Lisa feels her experience as the Safety Coordinator for the Veterinary Genetics Lab has largely prepared her for her expanded scope— particularly her time working in makeshift labs in trailers and a barn. "Finding ways to adhere to the strict safety protocols of the vet school under unconventional circumstances forced me to be creative and network. Those connections and adaptation skills will serve me well as I take on unknown territory."
After 15 years with UC Davis, Lisa is still surprised by the groundbreaking research taking place everyday. She remarks, "the funnest part of my job is reviewing new protocols and discovering the crazy research going on around campus. From fungus to foodborne illnesses to genetic mutations in cattle, you never know what you're going to get." Among the research she's most excited to help make possible is the study of animal bacteria and how it can help us understand conditions like autism, Parkinson's, and fragile X syndrome.
---
Jessica Stoffel, Occupational Health
Department of Transportation Coordinator and Respiratory Fit Specialist

Jessica joined Occupational Health five years ago as a medical administrative assistant, after working for 10 years in similar positions in the private sector.
Jessica manages UC Davis' Department of Transportation program that includes anyone who:
Transports passengers, like Unitrans drivers

Transports hazardous chemicals/materials (i.e., hazardous placarded)

Pilots boats
Per DOT requirements, all drivers that are in the program are subject to random drug and alcohol testing, which Jessica coordinates between the employee and their supervisor.
Jessica also handles the Respirator Fit Program for the Davis Campus. Anyone that requires a respirator (N95, half- or full-face) for their position will visit Jessica for their initial medical clearance and then annually to get properly fit tested for safety. Jessica has years of experience managing the administrative side of the Respirator Fit Program and cross-trained closely with the former program manager, which lets her seamlessly step into the role and provide our customers a continuous level of service.