Nate Areceneaux is New Hazardous Waste Technician
Nate Areceneaux is an experienced Hazardous Waste Technician who recently joined EH&S, bringing his expertise and dedication to safety to UC Davis. 
As the Hazardous Waste Technician at UC Davis, Nate is responsible for ensuring the proper disposal of hazardous materials – all following UC Davis' procedures and protocols, which ensures compliance with safety regulations, safeguarding both the environment and the university community.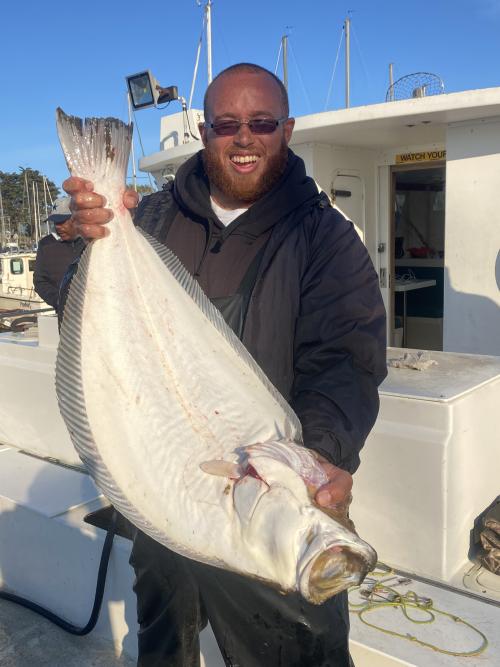 Previously, Nate served as a Safety Advisor Specialist in the Department of Hazardous Material Management at UC San Francisco, where he inspected labs, and oversaw the safe handling and disposal of the same kinds of hazardous materials that we have on the Davis campus. 
Nate comes to UC Davis with a deep understanding of the complexities involved in hazardous materials management," remarked Pat Ruchirushkul, Supervisor of the Environmental Services Facility. "His experience working at a research university is just an added benefit to campus customers." 
At UCSF, Nate's Hazardous Material Management team was tapped to immediately remove unused chemicals when UCSF acquired the Oakland Children's Hospital. Nate's team removed 2,200 pounds of expired, highly hazardous, and flammable chemicals to greatly improve the safety of the hospital.  
Nate is also committed to family and community. He's married and the proud parent of three children – two of whom are in college and one a high school sophomore. Nate's passion for mentoring and guiding young individuals is reflected in his roles as a youth pastor, and high school football and wrestling coach. Additionally, Nate loves fishing and is actively involved in the family's bakery business, "Chrissy Kaykes." 
Welcome to UC Davis, Nate!