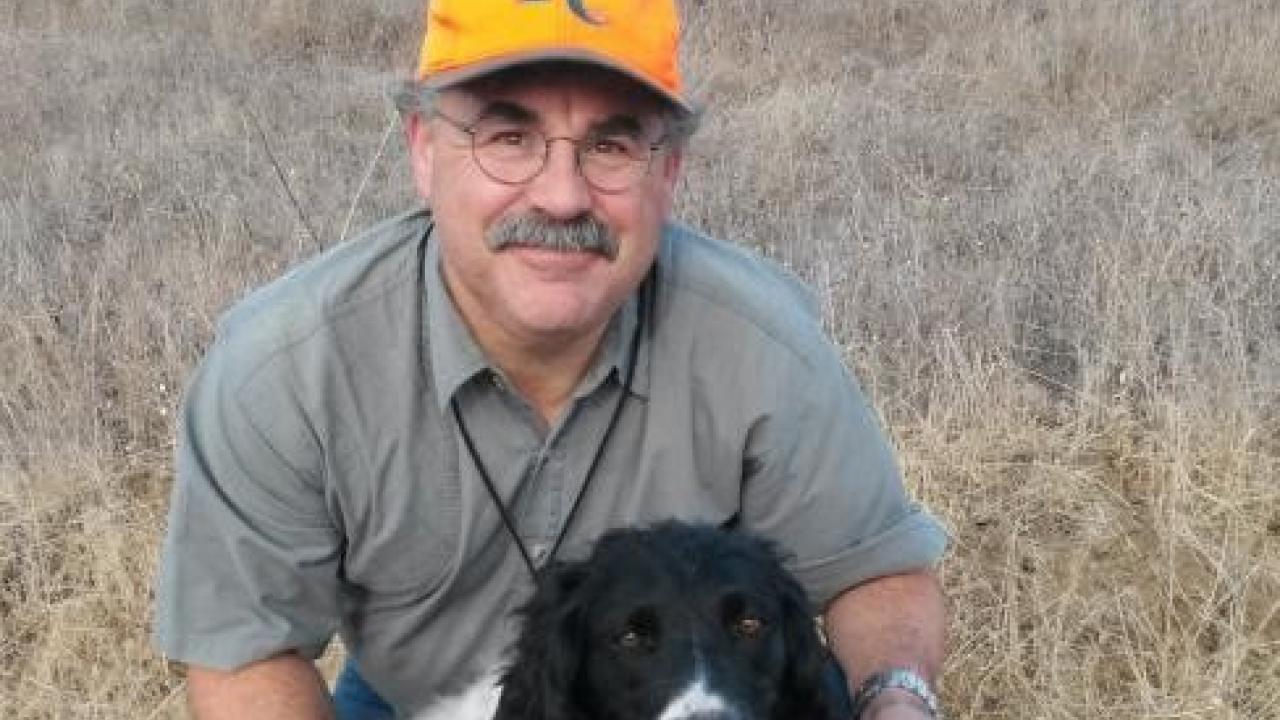 In June 2020, Andrew Majewski, EH&S Manager of Health and Safety and Industrial Hygiene, will retire after more than 25 years of service at UC Davis. 

Andrew was hired back in 1994 as a waste minimization coordinator. Over the years he has also been the hazardous materials manager, the acting director, and his current position.

Before he came to work here he graduated as an Aggie with a degree in Wildlife and Fisheries Biology. He then went to work as a wildlife biologist and working in environmental remediation before making his way back to campus.

When asked to enumerate the many changes he has seen in his time here, he said, "When I first started, we had just begun using Eudora for e-mails, and still carried pagers.  My desktop computer still had a cathode ray tube monitor. I saw the communication system transition from pagers, to Nextel and then cellphones.  EH&S used to be located in what is now known as the Cottonwood cottage, and the Environmental Services Facility (ESF) was located next to the old waste water treatment plant.  Jim Newman and I oversaw the design and construction of the new ESF.

Andrew said that he hopes we at EH&S carry on the professional growth and development when he's gone, and upon retirement, he's looking forward to his cellphone not ringing in the middle of the night with news of hazardous spills and the like. 

Commenting on Andrew's retirement, EH&S Director Curtis Plotkin said, "The reality of saying goodbye to a colleague and friend, makes one stop and ponder, then realize what is about to be lost, what has been taken for granted, and the knowledge the bond of friendship will continue. Good luck to you Andrew and [wife] Julie on your new adventure."