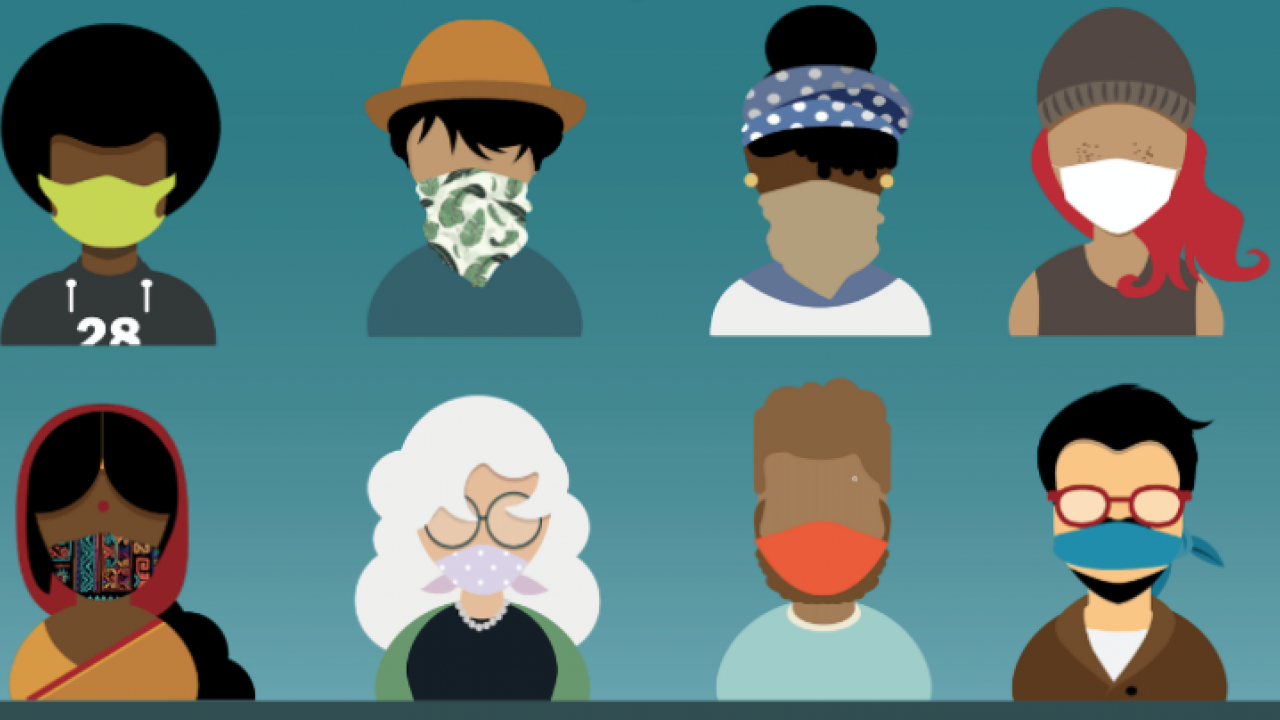 UC Davis continues to follow local county public health guidelines.
UC Davis continues to follow local country public health guidelines, including Yolo County Public Health and Sacramento County Public Health, regarding the use of facial coverings.

Wearing a face covering is one tool for reducing the spread of COVID-19. It is not a substitute for sheltering in place, physical distancing of at least 6 feet, or frequent hand washing. 
As indicated in the recently-released Yolo County Roadmap to Recovery regarding face coverings: "facial coverings are required to be worn when in public…The Shelter in Place order remains in effect and continues to require people to stay at home as much as possible and maintain physical distancing of at least 6 feet from others." Additionally, medical grade masks and respirators (i.e. surgical masks & N-95 ) are not indicated outside of clinical spaces. Please be respectful of our clinicians who need medical grade masks by preserving their supply.

Additional information about facial coverings, as well as many other topics such as "Protecting Employees and the Workplace," can also be found on the UC Davis Human Resources website.